Altar Set
Not on view
This elaborate set of ritual bronzes, consisting of an altar table and thirteen wine vessels, illustrates the splendor of China's Bronze Age at its peak. The monumental design, intricate surface decoration, and refined casting attest convincingly to artistic sophistication and tech­nological advancement. The set was reportedly found in the early twentieth century at the tomb of a Western Zhou aristocrat in Shaanxi province and subsequently entered the collection of Duan Fang, a prominent government official and renowned antiquarian, whose heirs later sold it to the Metropolitan Museum.
#949. Kids: Ritual Altar Table (Jin)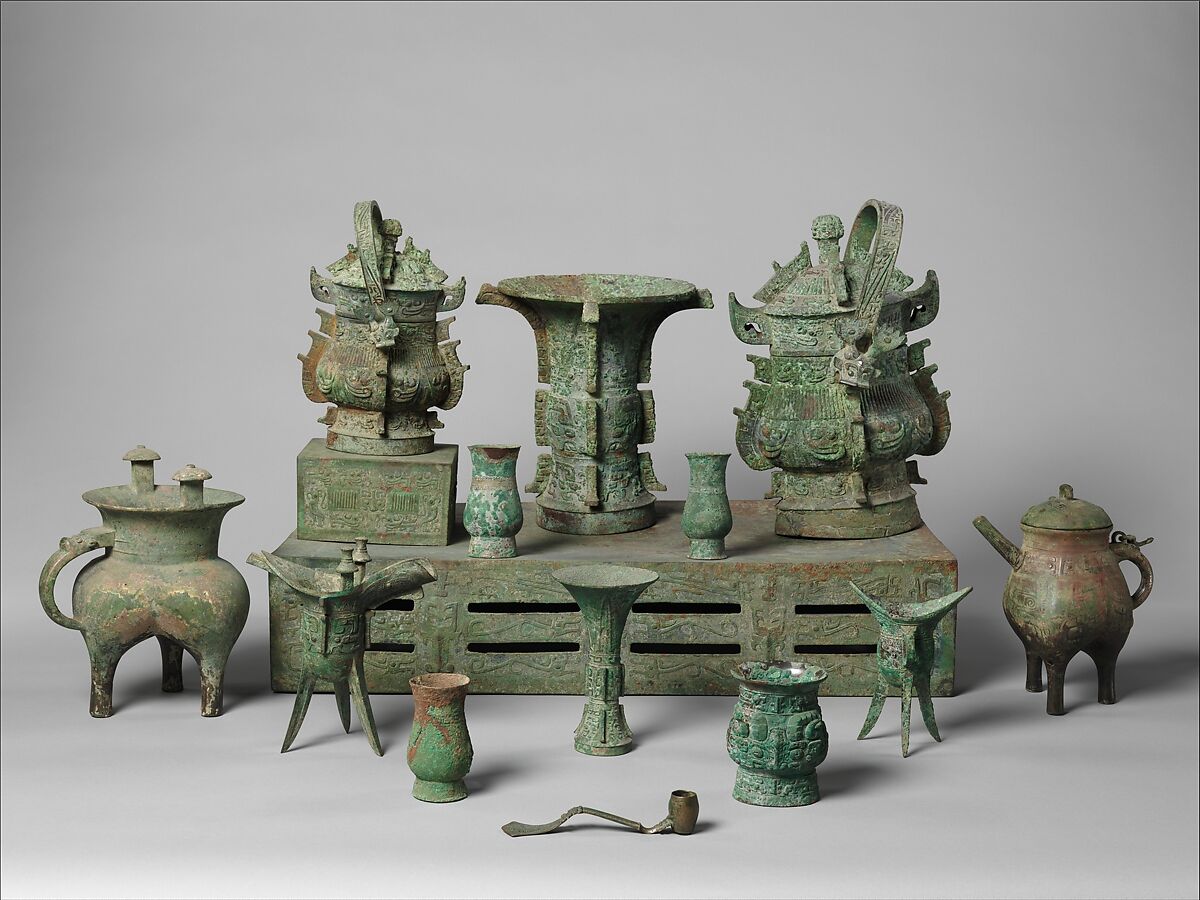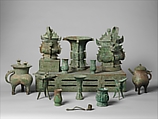 This artwork is meant to be viewed from right to left. Scroll left to view more.