On loan to The Met The Met accepts temporary loans of art both for short-term exhibitions and for long-term display in its galleries.
Stupa drum slab honoring the Buddha as a flaming pillar
India, Amaravati Great Stupa, Guntur district, Andhra Pradesh
On view at The Met Fifth Avenue in Gallery 999
The flaming pillar rising from an empty throne to denote the presence of the Buddha is a unique contribution of early southern Buddhism. It is probable that the motif conflates Buddhist imagery (the empty throne) with pre-Buddhist sacrificial posts (yupas) and Vedic fire (agnipuja) worship. While no known texts directly explain this imagery in a Buddhist setting, the concept combines two metaphors of divinity: the sacrificial post that the Buddha caused to appear, adorned with jewels and made entirely of gold, and its flame-emitting quality that, like the Buddha's body, radiates brilliance. The sutras tell us that the Buddha was "upright like a golden sacrificial post; he radiated splendor."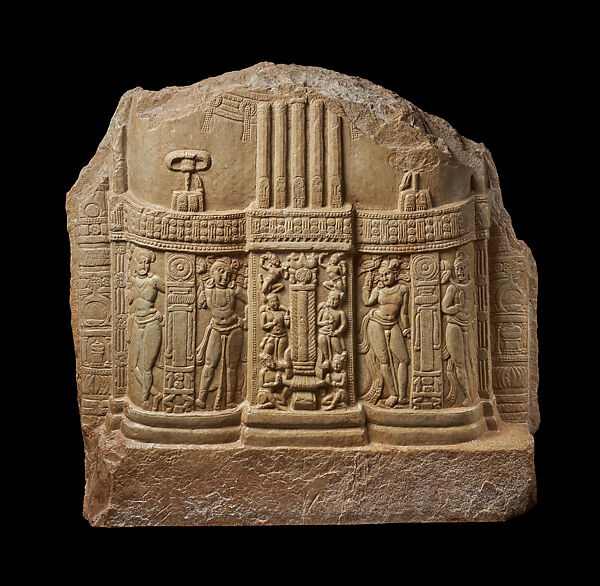 This artwork is meant to be viewed from right to left. Scroll left to view more.