Returned to lender The Met accepts temporary loans of art both for short-term exhibitions and for long-term display in its galleries.
Shiva's Footprints
Not on view
The worship of footprints is an ancient Indian practice that was shared among Hindus, Buddhists, and Jains. In fifth-century India, shrines dedicated to holy footprints, predominantly of Vishnu (vishnupada), were widespread. Shiva's footprints (shivapada) in India are extremely rare, but texts confirm their existence, especially the Skandapurana, which describes them marking Shiva's sacred geography. This text was favored by the Pasupata sect of Brahman ascetics, who played a central role in propagating the Shiva cult in early Cambodia and could have been instrumental in introducing the shivapada concept. The inscription reads shivapadadvayambhojam ("pair of lotus feet of Shiva"). Flowers are regularly employed in Shaiva devotional imagery.

cat. no. 83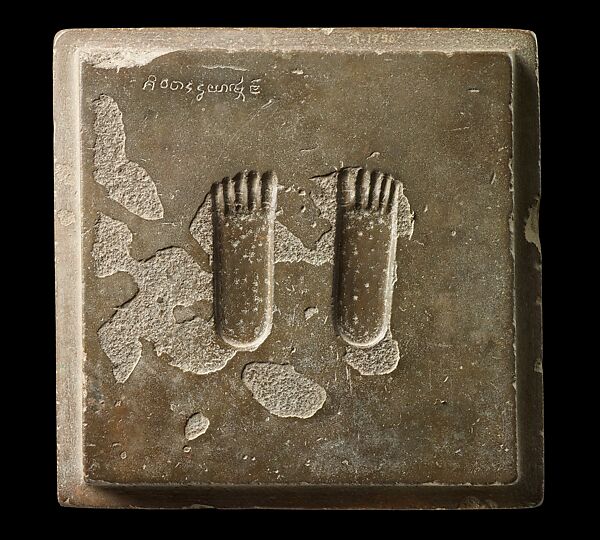 This artwork is meant to be viewed from right to left. Scroll left to view more.