Returned to lender The Met accepts temporary loans of art both for short-term exhibitions and for long-term display in its galleries.
Buddha in Meditation under a Seven-Headed Naga
Not on view
This seated Buddha, deep in meditation, is protected by a seven-headed naga (snake). The Buddha is flanked by two cylindrical stupas (stupa kumbha) with multiple umbrellas, emblematic of Buddha relics. The theme of the Buddha and the naga has its origins in the Indian legend of the meditating Buddha being protected by the nagaraja (snake king) Mucalinda during a mighty rainstorm. It is likely that in Southeast Asia we are witnessing the grafting of indigenous snake-cult concepts onto a broader Indic notion of the naga as protector of the sacred.

cat. no. 111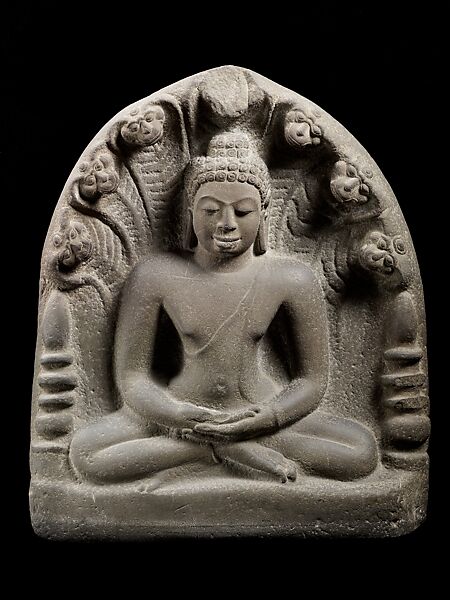 This artwork is meant to be viewed from right to left. Scroll left to view more.