Returned to lender The Met accepts temporary loans of art both for short-term exhibitions and for long-term display in its galleries.
Dharmachakra (Wheel of the Law)
Not on view
The Wheel of the Law (dharmachakra) is the single most important symbol of Buddhism, denoting the Buddha's First Sermon in the forest at Sarnath, where he set Buddhist Law (dharma) in motion. The wheel elevated on a pillar (dharmachakrastambha) is unique to the Mon territories of Thailand, and inscriptions from the Pali canon explicitly link them to the Four Truths of the Noble Ones—the subject of the First Sermon. The immediate prototypes for the Mon dharmachakrastambhas were those of Andhra Pradesh, southern India; enigmatically, there is no trace of such large pillar-mounted wheels having existed elsewhere in Buddhist Southeast Asia.

cat. no. 123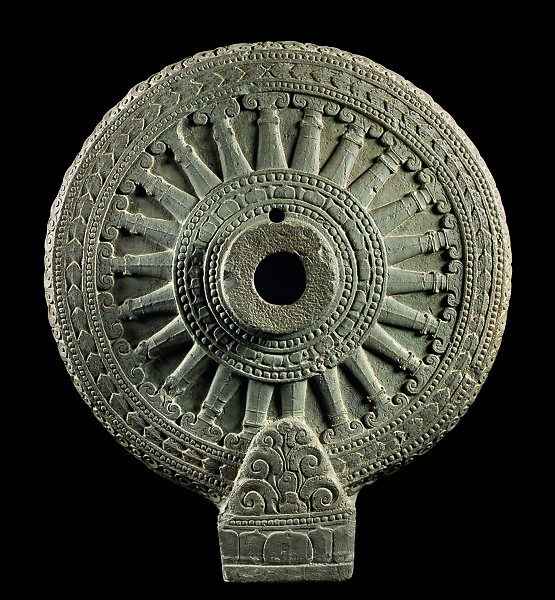 This artwork is meant to be viewed from right to left. Scroll left to view more.