The Illustrated Sutra of Past and Present Karma (Kako genzai inga kyō emaki)
Not on view
Highly Sinicized figures meant to represent the Buddha's father and his men occupy a landscape with a soft rolling hill and trees in a restrained color palette. Beneath the illustration, the scripture is executed in an attractive standard script (kaisho). The calligraphy relates how prince Siddhartha (the historical Buddha), having left the palace, travels to Mount Gaya, where his uncle lives, and practices asceticism for six years. The king dispatches ministers to report on his son's activities and orders that he be brought one thousand cartfuls of daily necessities and watched over at all times.

This work is a section of one version of The Illustrated Sutra of Past and Present Karma (Kako genzai inga kyō emaki), a Buddhist scripture whose title is often colloquialized to The Illustrated Sutra of Cause and Effect (E-inga kyō). The first narrative known to have been painted in Japan, it details the lives, past and present, of the historical Buddha. The earliest examples of this work in Japan, which date to the eighth century, are thought to be copies of now lost Chinese originals from the Tang dynasty (618–907), or possibly even the Sui dynasty (581–618).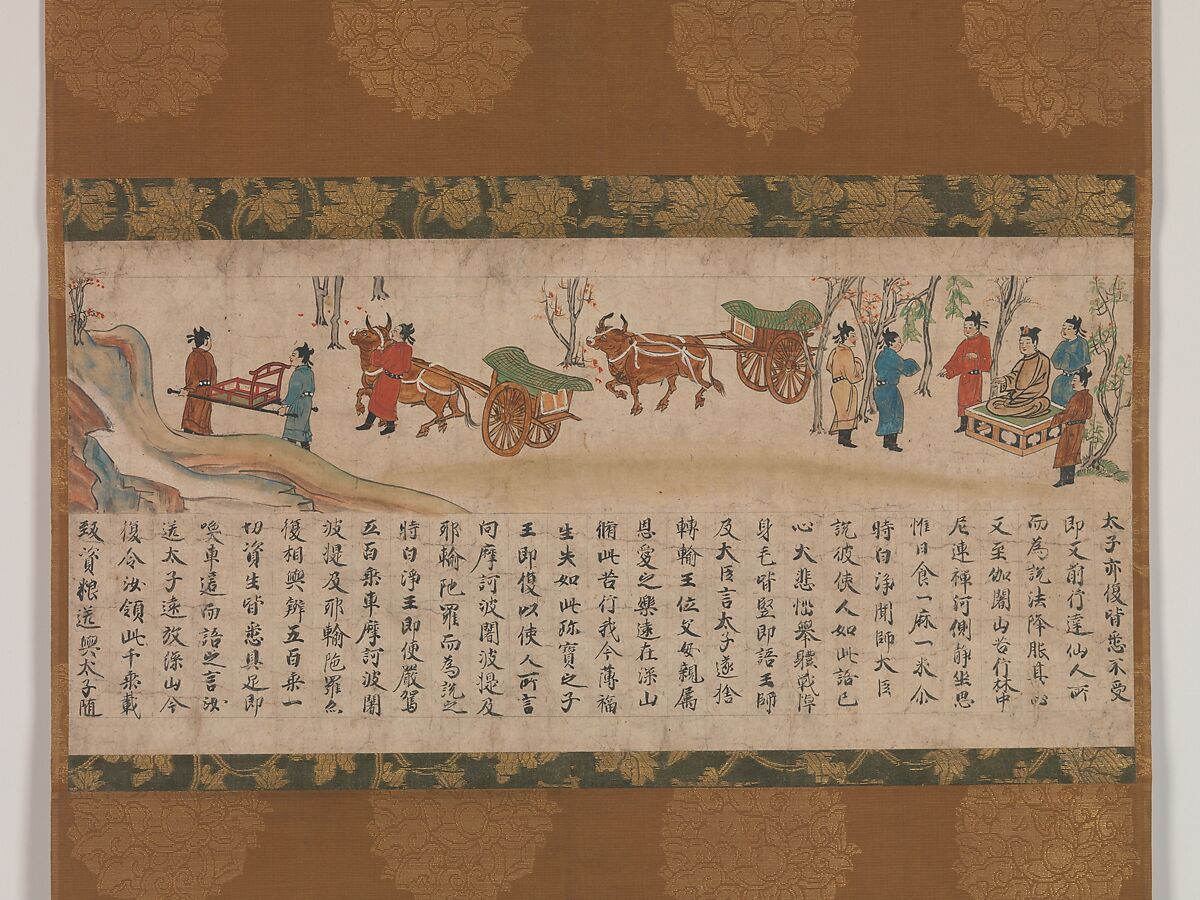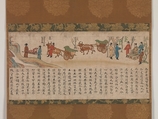 This artwork is meant to be viewed from right to left. Scroll left to view more.