Bush Warbler (Uguisu) in a Plum Tree
Sakai Hōitsu Japanese

Not on view
The bush warbler, symbolic of early spring in both literature and the visual arts, was often paired with plum blossoms in poetry and painting. Here, a delicately delineated warbler perches on a blossoming plum tree, the trunk and branches of which are mottled with green in the wet-on-wet painting technique called tarashikomi, a characteristic of the Rinpa school.

The second son of the lord of Harima province, Hōitsu had all the advantages of a wealthy samurai family, including the opportunity to study many works of art and experiment with different painting styles. He became an admirer of the Rinpa master Ogata Kōrin (1658–1716) and dedicated himself to the revival of Kōrin's art. His paintings subsequently reflected the Rinpa style with sophistication and elegance, as well as an aesthetic debt to Kōrin. Hōitsu also published woodblock-printed catalogues of Kōrin's paintings and the work of Kōrin's brother, Kenzan (1663–1743).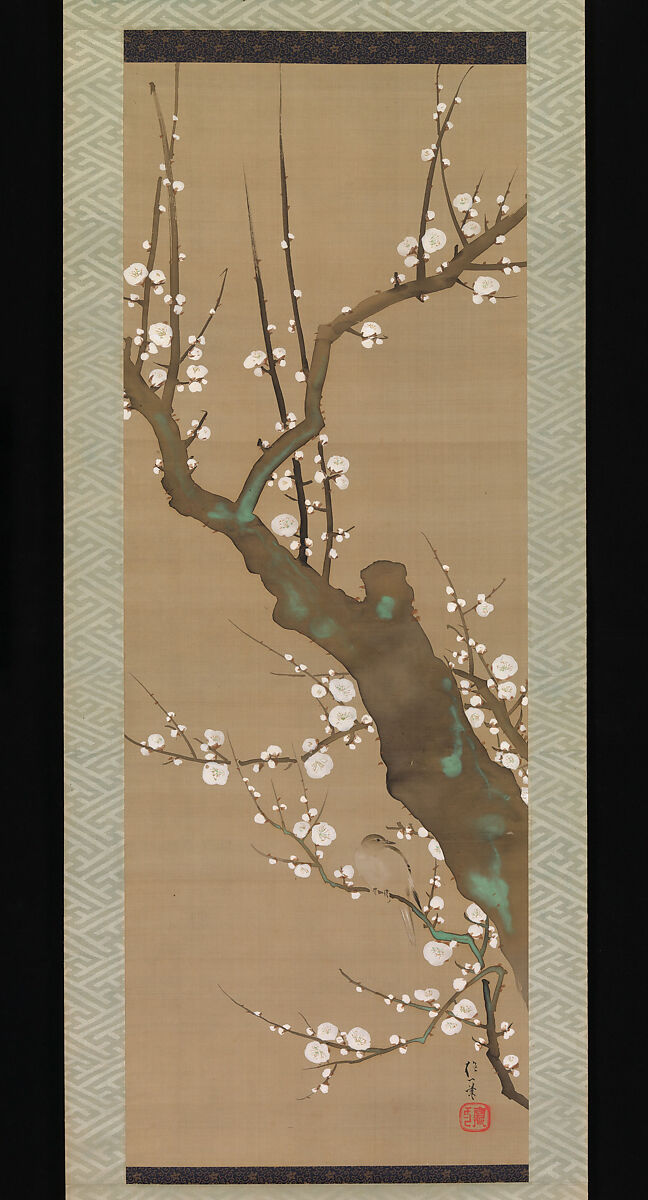 This artwork is meant to be viewed from right to left. Scroll left to view more.