Tōkaibō with a Fishing Basket
Soga Shōhaku Japanese

Not on view
Dynamically rendered in pale gray ink, a wizened Chinese sagelike figure holds a fishing basket while sitting in a thatched lean-to. His courtier's cap, gourd jug, and the rocky crag he sits on are highlighted in dark tones. The scene refers to a legendary event in the life of the Chinese nobleman Jiang Ziya (fl. 11th century BC), who is better known as Grand Duke Wang (Taigong Wang), or in Japanese as Taikōbō. One day, legend has it, Emperor Wu Wang while on a hunting trip came across Jiang Ziya fishing and was surprised to learn that the old man did not bait his hook, but waited for the fish to come to him, and was not concerned if he caught no fish at all. Impressed by his strategy of patience, the emperor brought him on as a military advisor, who ultimately helped Kings Wen and Wu of Zhou overthrow the Shang.

The presence of the small seal reading "Soga Teruo" helps narrow down the date of execution to around 1768.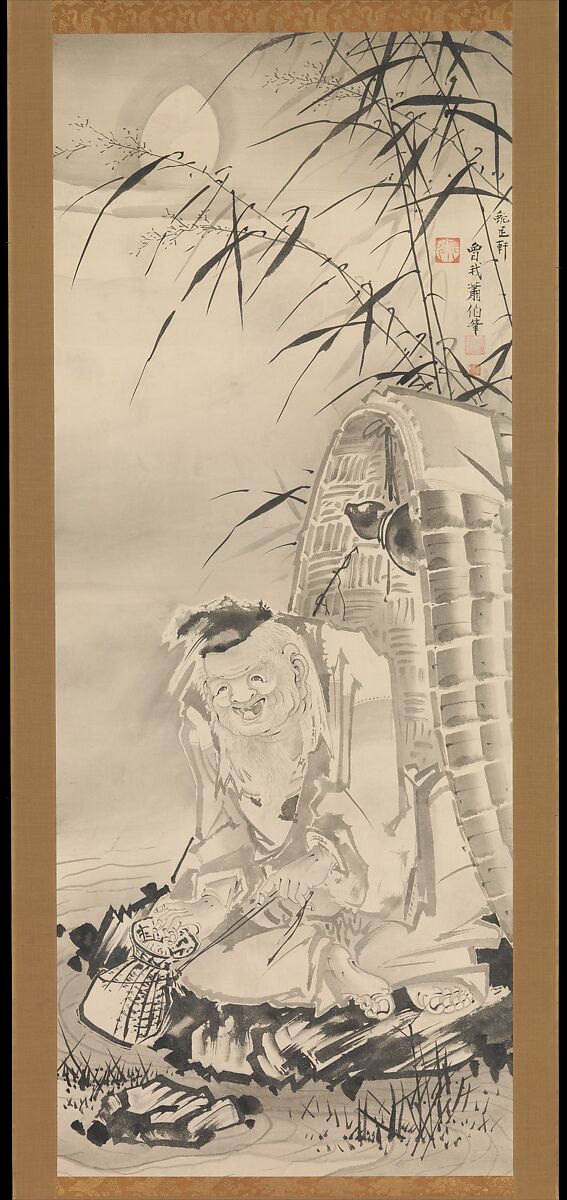 This artwork is meant to be viewed from right to left. Scroll left to view more.