Excerpt from Bai Juyi's "Autobiography of a Master of Drunken Poetry Recitation"
Fujiwara no Yukinari (Kōzei) Japanese

Not on view
The highly skilled courtier-calligrapher Fujiwara no Yukinari earned a reputation as the consolidator of wayō (Japanese-style) calligraphy. The poet Bai Juyi's collected works had a greater influence on Murasaki's tale than any other Chinese work. The lines from Bai's autobiographical statement read:

Therefore, he called himself the "Master of Drunken Poetry Recitation." Now in the third year of the Kaicheng reign era [838], he has reached the age of sixty-seven. Though his beard has turned white, his head is half bald, and his teeth are falling out, his enjoyment of wine and poetry has not diminished. Turning to his wife, he said, "Before now I have always been at ease, but from now on, I do not know if I can enjoy these pleasures in the same way."
—Translation by John T. Carpenter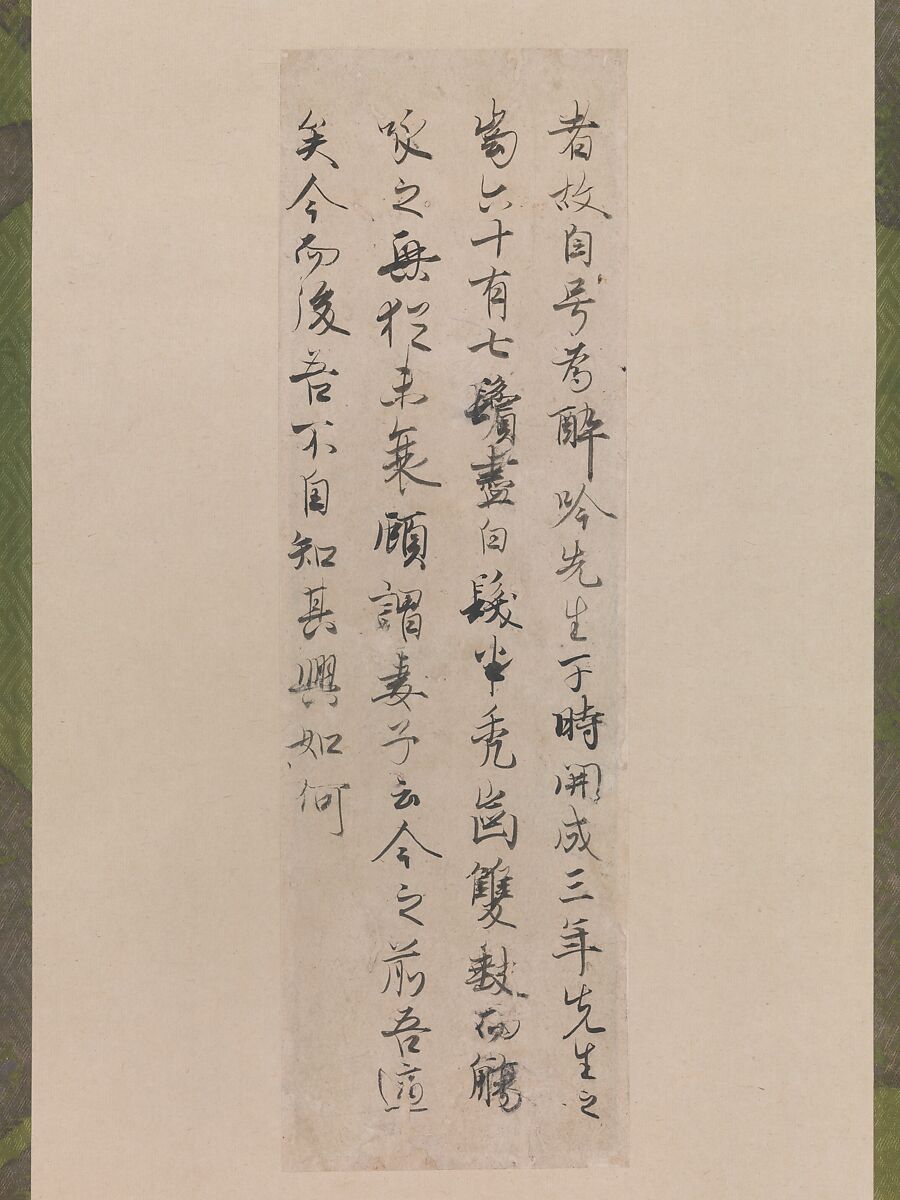 This artwork is meant to be viewed from right to left. Scroll left to view more.