Returned to lender The Met accepts temporary loans of art both for short-term exhibitions and for long-term display in its galleries.
Three poems
Calligrapher Wen Peng Chinese

Not on view
明 文彭 草書五言詩三首 冊 紙本

Here, Wen Peng follows the style of Sun Guoting (646–691), a leading calligrapher of the Tang dynasty (618–907) who was revered for his cursive writing. By the midsixteenth century, genuine works by Sun had become scarce. Born to the eminent Wen family of Suzhou, which boasted a great art collection and access to others in the area, Wen Peng might still have had the opportunity to study original calligraphy by Sun.

In this album Wen Peng transcribes three poems, presumably of his own composition, on the subjects of appreciating peach blossoms, a literary gathering in a Daoist temple, and cloudy mountains. In contrast to the monumental clerical script of the Thousand-Character Classic, these lyrical poems are written in small cursive script. The simplified forms of the characters and the freely linking brushstrokes create a sense of fluidity and animation.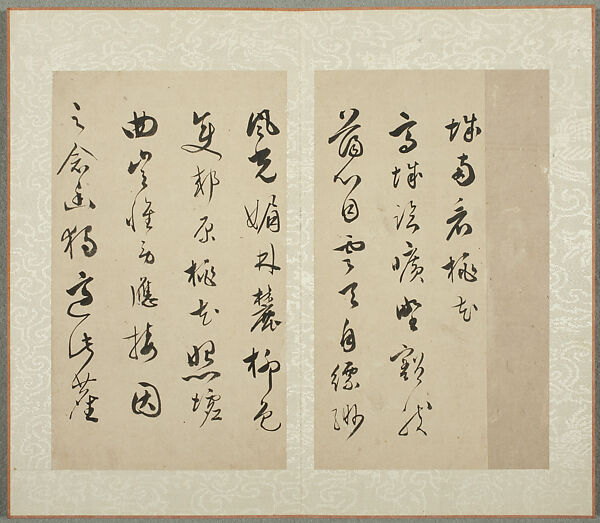 This artwork is meant to be viewed from right to left. Scroll left to view more.