Evening dress
Not on view
On December 24, 1803, Jerome Bonaparte (1784—1860), brother of Napoleon, wed Elizabeth Patterson (1785—1879) of Baltimore. The beautiful and fashionable young American was married in a dress of muslin and lace that, according to a contemporary, "would fit easily into a gentleman's pocket." This description evokes the sheer, narrow dresses that caused a sensation at the beginning of the nineteenth century, more because of their contrast with the elaborate hooped costumes of previous decades than for any real immodesty.

Although originally thought to have been Patterson's wedding dress, the formal gown illustrated here probably dates from 1804, when this type of vertical white embroidery became fashionable. The very sheer cotton mull from which the dress is made was probably imported from India already embroidered with heavy white cotton thread in transparent mull. Only a daring few had briefly abandoned these items of clothing, in imitation of "Grecian" drapery—the first of many fanciful nineteenth-century allusions to details of costume in earlier historic periods.

As for the Patterson-Bonaparte union: Napoleon had the marriage annulled in 1805 and made Jerome the king of Westphalia in 1807. That year, Jerome married the princess of Wurttemberg. Elizabeth, banned from France by the emperor, remained in Baltimore with her son, Jerome Napoleon Bonaparte (1805—1870).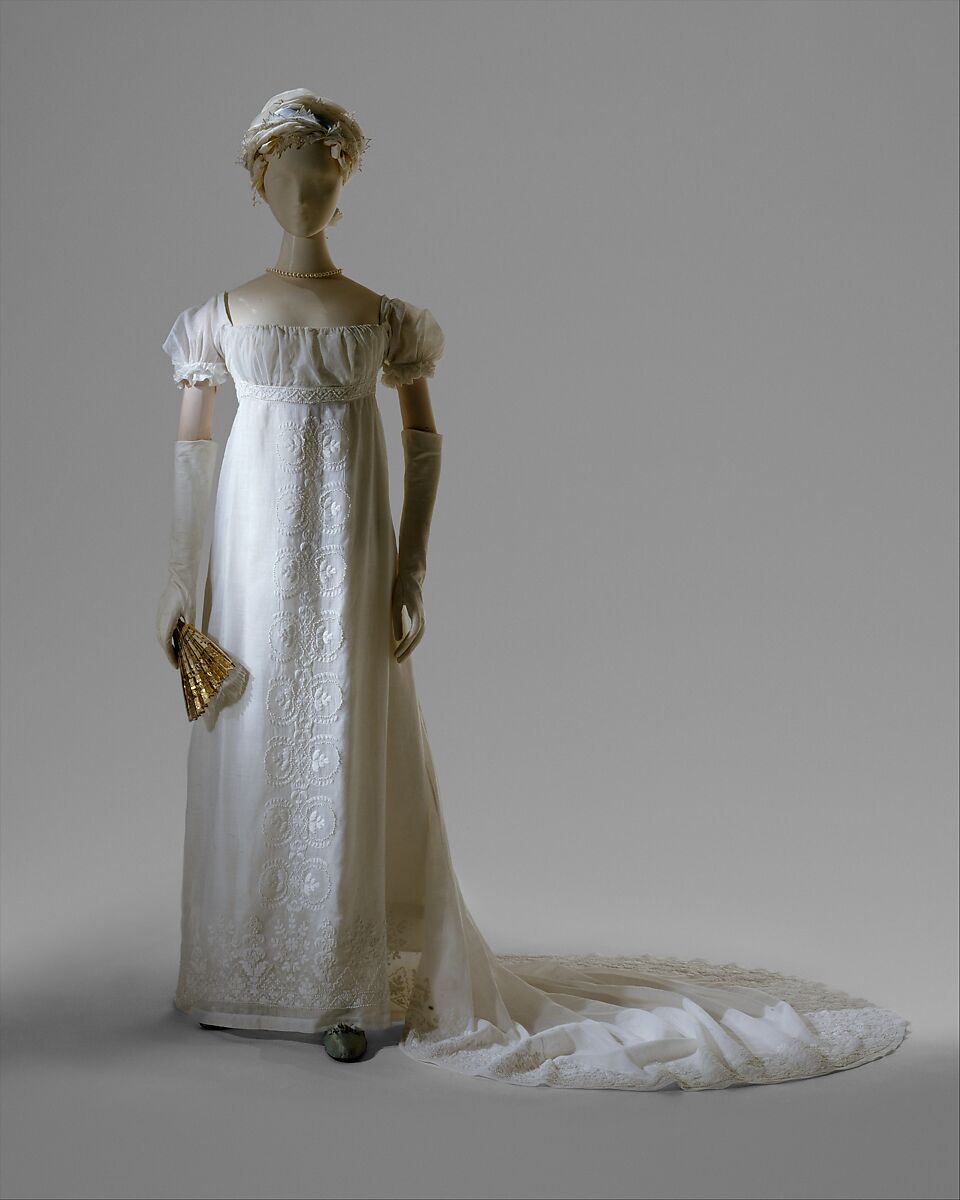 This artwork is meant to be viewed from right to left. Scroll left to view more.