A Fraudulent Murasaki's Rustic Genji by Ryūtei Tanehiko
Utagawa Kunisada Japanese

Not on view
Much of the stimulus for late Edo Genji pictures (Genji-e) was due to Ryūtei Tanehiko (1783–1842), who completely rewrote The Tale of Genji as a gōkan (popular literature published in bound volumes) in thirty-eight chapters. The protagonist, Mitsuuji, modeled on the courtier Genji, the "Shining Prince," is a son of the shogun who poses as a philanderer in the licensed pleasure quarters.

The colorful covers and black-and-white illustrations by Utagawa Kunisada propelled its success, helping it become the first Japanese book to sell over ten thousand copies. The frontispiece of the first volume reproduces the inkstone from Ishiyamadera Temple, said to be used by Murasaki Shikibu when she began to write the tale.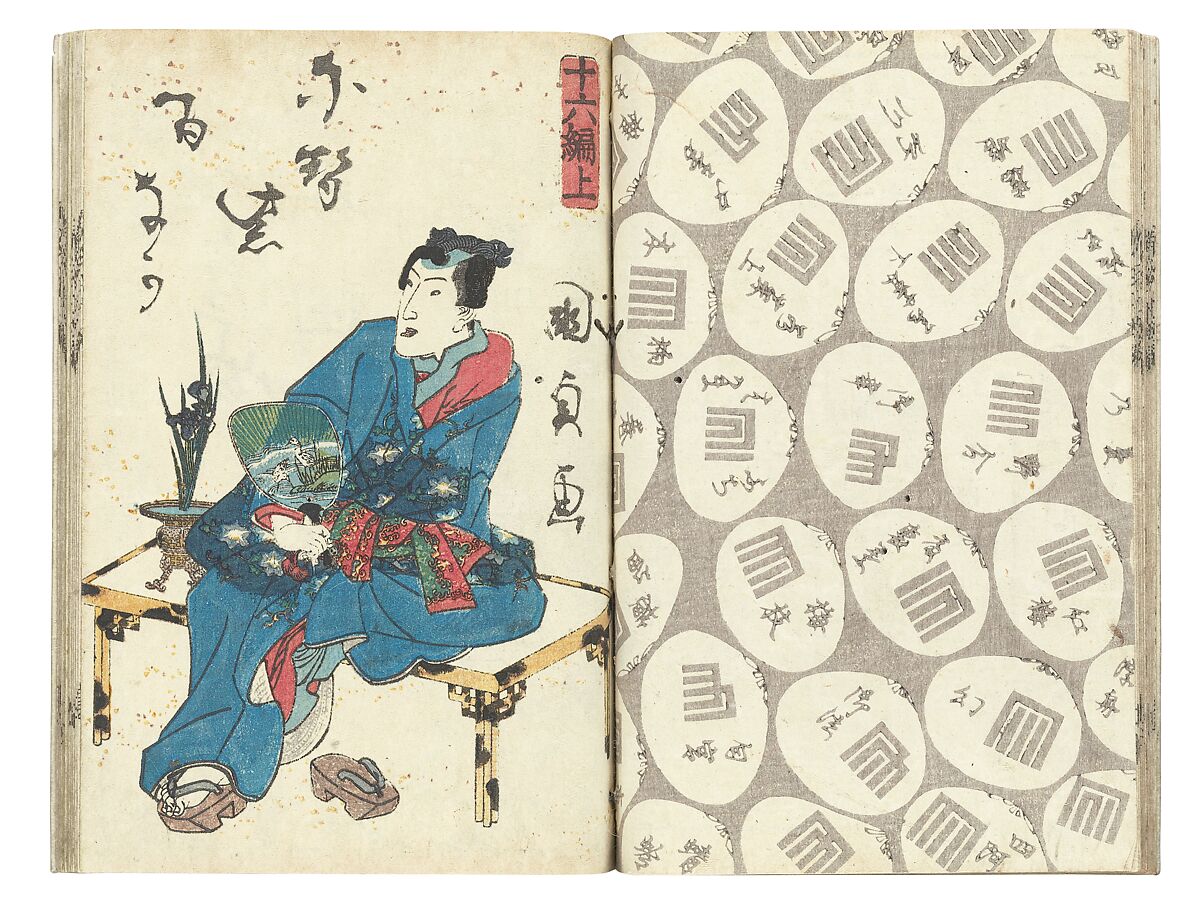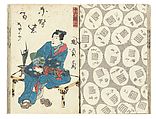 This artwork is meant to be viewed from right to left. Scroll left to view more.