Riding coat
Not on view
Many male critics of social behavior, including Pepys and Addison, disliked the "immodest custom" of ladies wearing masculine attire. The ladies, however, found masculine tailoring not only practical for their sports clothes but alluring as well. A discerning but, alas, anonymous gentlemen agreed with them and made the following lively remarks in the weekly Register of July 10, 1731:
The Riding Habit simply, with the black velvet cap and white feather, is in my opinion, the most elegant dress that belongs to the ladies' wardrobe; there is a grace and gentility in it that all other dresses want; it displays the shape and turn of the body to great advantage, and betrays a negligence that is perfectly agreeable…. She who makes her actions most conformable to that standard, will always be most secure of conquests and reputation.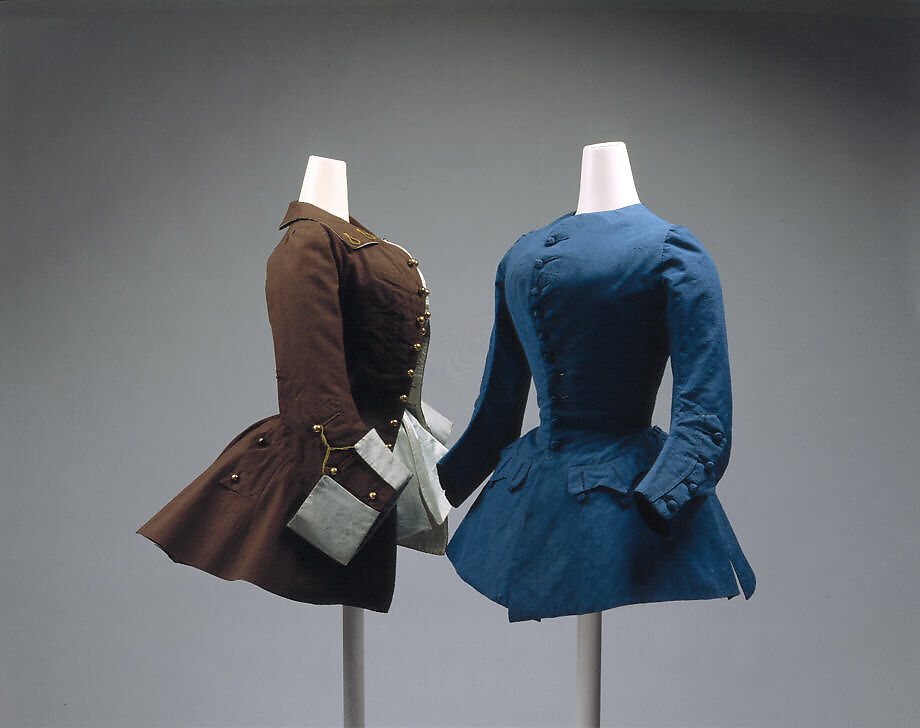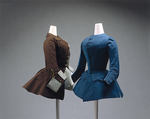 This artwork is meant to be viewed from right to left. Scroll left to view more.