Courtesan of Eguchi
Katsukawa Shunshō 勝川春章 Japanese
Calligrapher Butsumo Keisen Japanese

Not on view
Most famous for his woodblock print designs, the Ukiyo e artist Shunshō created this finely executed painting on the theme of the courtesan of Eguchi, a twelfth century prostitute named Tae who lived in the Eguchi licensed quarters in Osaka. According to legend, one rainy night the itinerant monk poet Saigyō (1118−1190), while on the way back to his temple, stopped at her brothel seeking shelter and their dialogue was seen as commentary on Buddhist metaphysics.

By the Edo period it had become common to create parodic versions of Tae as an incarnation of the bodhisattva Fugen (Sanskrit: Samanthabhadra), who is usually portrayed riding an elephant, his sacred vehicle. By presenting the bodhisattva in the guise of a prostitute, Shunshō demonstrates the Buddhist concept that appearances are unreal and that there is no fundamental difference between sanctity and sinfulness.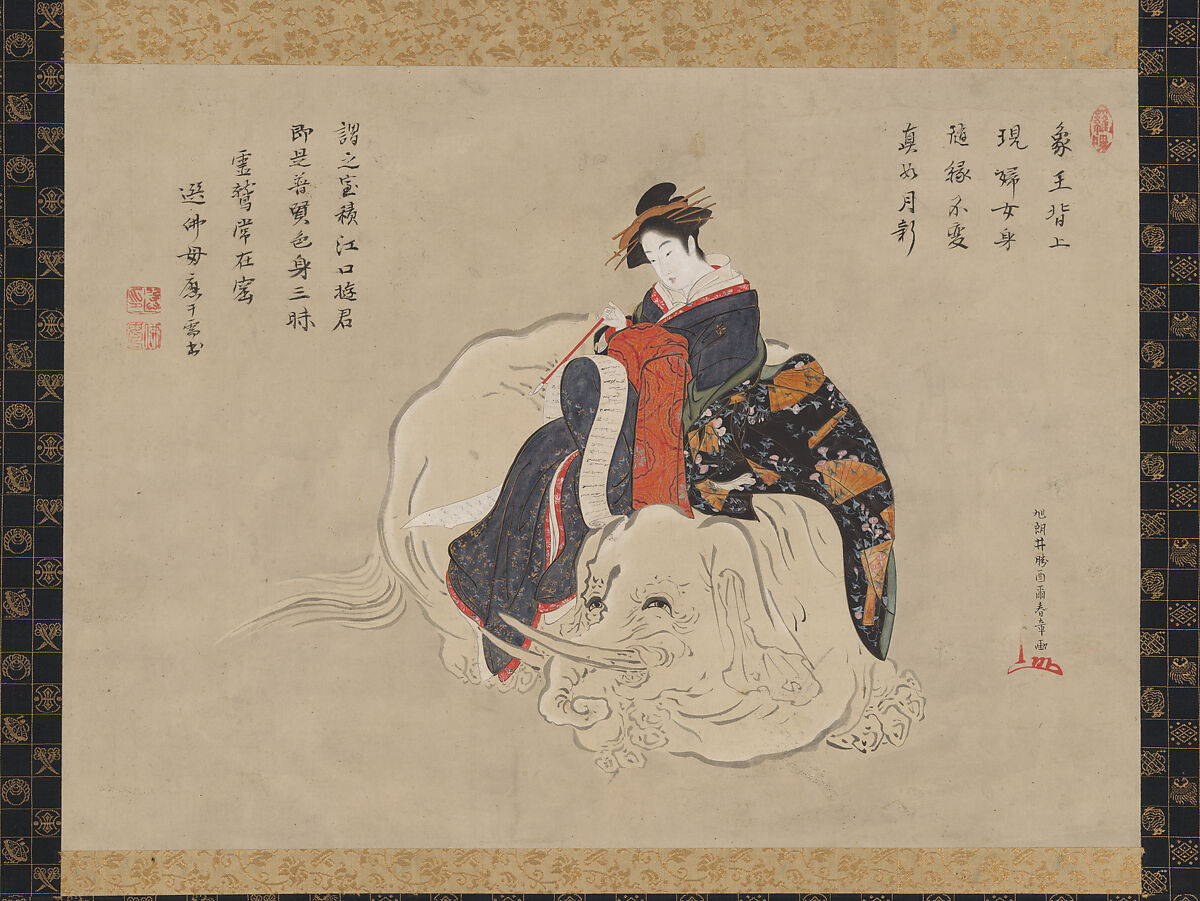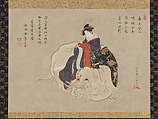 This artwork is meant to be viewed from right to left. Scroll left to view more.