Album des principaux modeles de verres : produits spéciaux en verre coulé
Author Manufactures des glaces & produits chimiques de Saint-Gobain, Chauny & Cirey

Not on view
The album is composed entirely of 12 boards with a number of colored glass samples embedded in each one.



This trade catalog provides product samples of cast glass manufactured by Saint-Gobain in the early twentieth century. Founded in 1665 under a letter patent signed by Louis XIV and as part of an attempt to undermine the Venetian monopoly over European glassmaking, the Manufacture royale de glaces de miroirs, (later, Saint-Gobain) initially specialized in mirrors. Its first notable commission supplied 357 mirrors for the Hall of Mirrors in the Palace of Versailles in 1684. Over time, the company provided glass for numerous noteworthy projects, including London's Crystal Palace and Les Halles market in Paris. Now a multinational corporation, Saint-Gobain's expanded offerings range from shatterproof automobile glass to a variety of construction materials. This unique item features examples of color-tinted and patterned glass designs, and is accompanied by a descriptive pamphlet.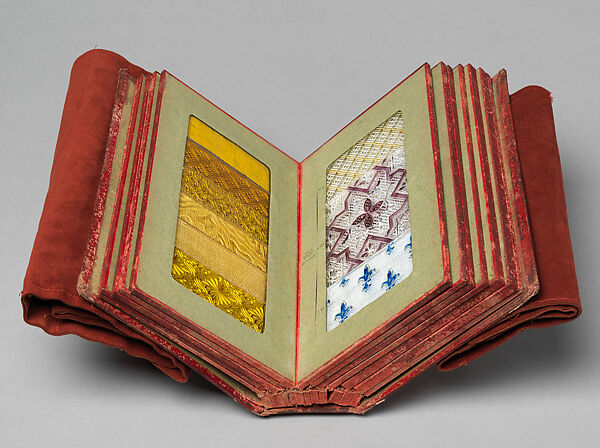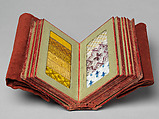 This artwork is meant to be viewed from right to left. Scroll left to view more.