Lion with the names of Pharaoh Necho II
Late Period
On view at The Met Fifth Avenue in Gallery 127
This fine lion with cartouches of the pharaoh Necho II on its shoulders lay atop another figure (now missing), perhaps a human captive, more likely a prey animal. The sculpture may have been pegged to the lid of a box.

Stylistic elements like the curled mane suggest the lion was created in the Near East, and even more specifically point to the Syro-Hittite area. In fact, the piece speaks with remarkable immediacty of a moment in Egyptian history. Between 609 and 605 Necho's Egyptian troops fought at Harran and Carchemish in the Syro-Hittite region alongside the Assyrians against the conquering Neo-Babylonians under Nebuchadrezzar II.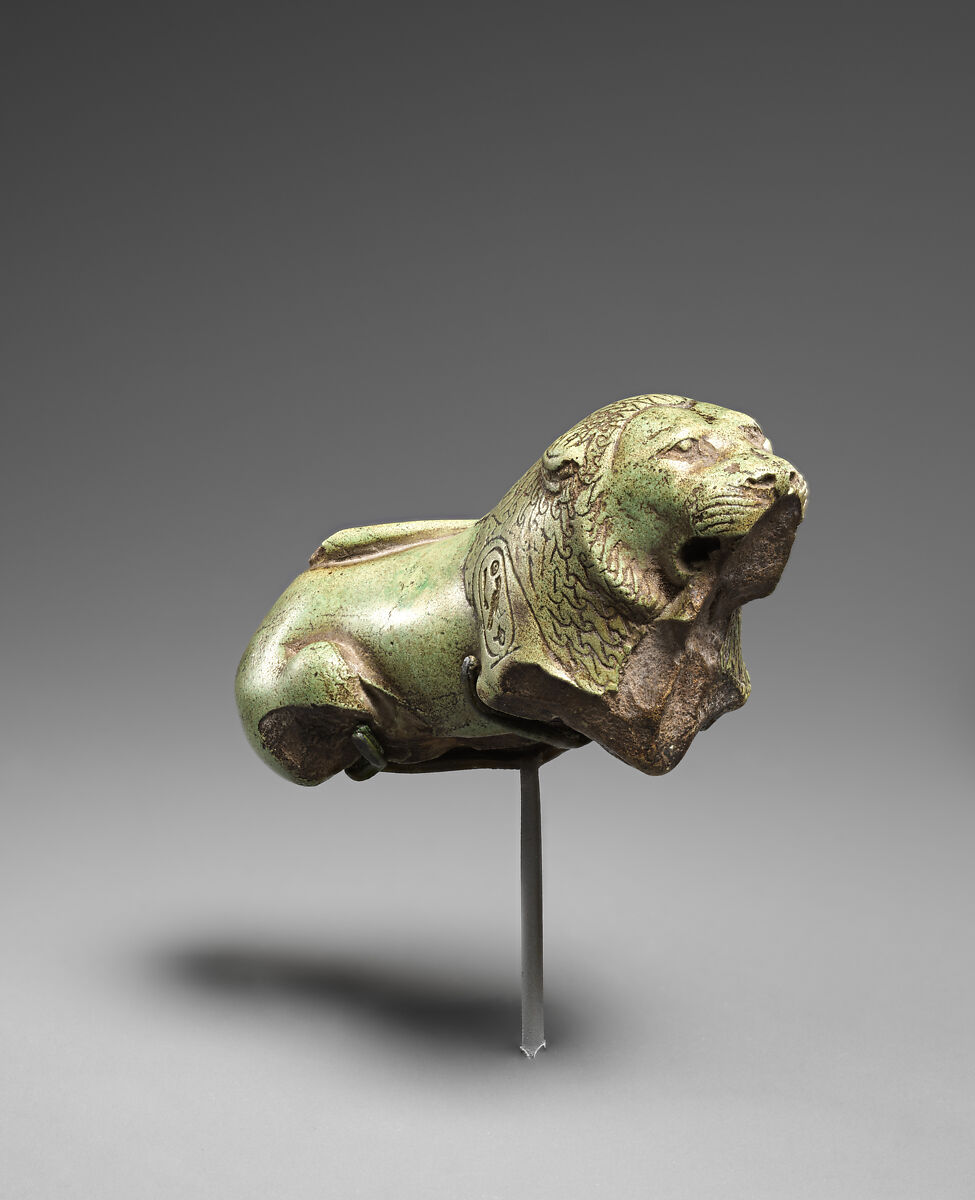 This artwork is meant to be viewed from right to left. Scroll left to view more.