Fragrant Garden under a Hazy Moon
Nakabayashi Chikutō Japanese

Not on view
In a garden of spring blossoms and mountain-shaped boulders, a group of gentlemen relax, converse, and accept wine and delicacies from youthful boy-attendants. Eroded ornamental garden rocks like those from Lake Tai identify the scene as taking place in China. A hazy moon hangs in the sky while bands of mist, rendered by unpainted areas of silk, obscure the far distance. The poetic title derives from an early, perhaps original, box inscription.

Nakabayashi Chikutō was born the son of a doctor in Nagoya, where he became the protégé of a well-to-do collector of Chinese paintings. He eventually moved to Kyoto with Yamamoto Baiitsu (1783–1856), and both became artists of the Nanga (Literati) school. In addition to painting, he designed images for woodblock-printed illustrated books and authored a number of painting treatises. This work, with its lively subject matter, is unusual for Chikutō, who often created tranquil landscapes in ink, with little, if any, human activity.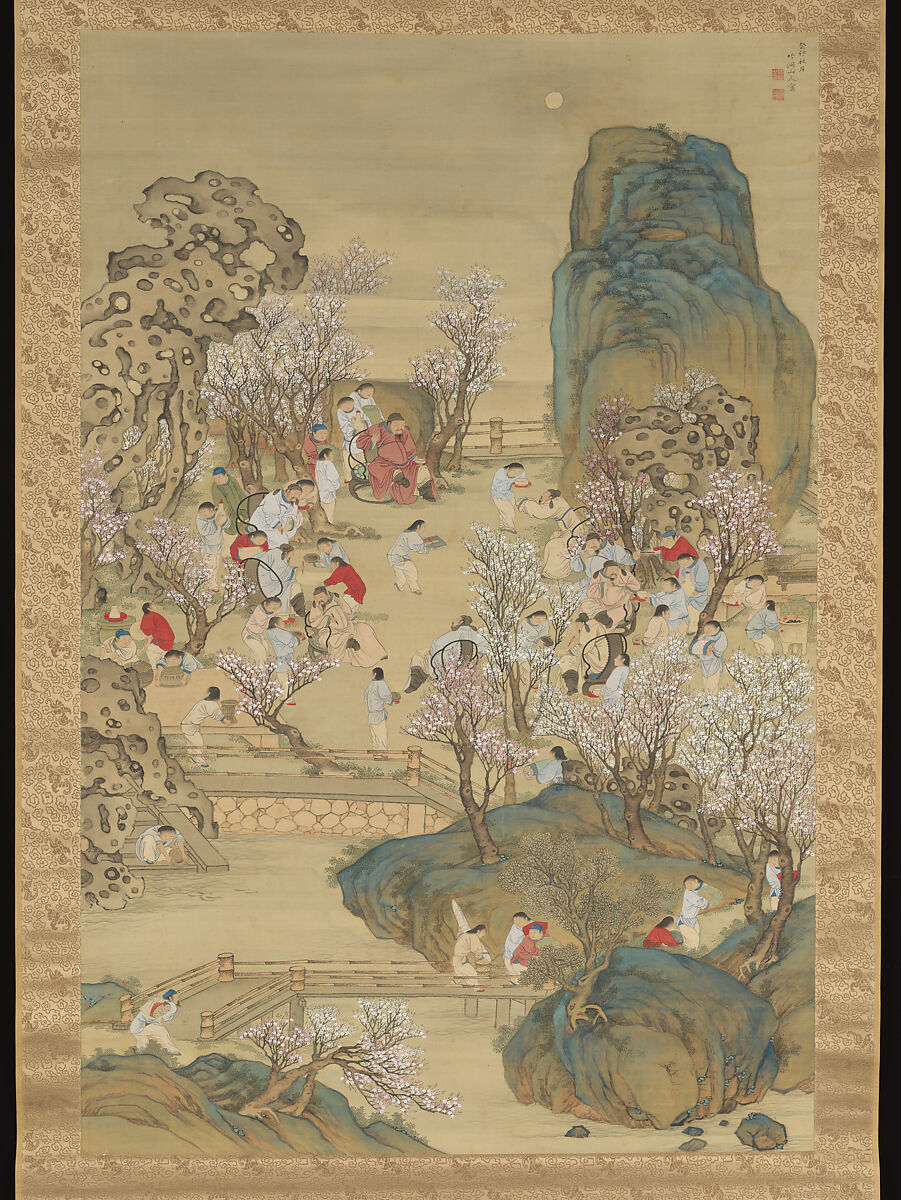 This artwork is meant to be viewed from right to left. Scroll left to view more.