Untitled
Doris Salcedo Colombian

On view at The Met Fifth Avenue in Gallery 915
Doris Salcedo's practice comprises sculptures as well as large-scale, site-specific installations and public actions—much of which results from her questioning of what it means to make art during a time of war, following decades of internal conflict in Colombia between the government, guerrillas, and paramilitary forces. During the 1990s, and directly inspired by the testimonies of civilian victims of violence within the Colombian conflict, Salcedo chose domestic objects to make her works. Wooden furniture—chairs, cabinets, tables, beds, armoires—were transformed by the artist into mixed media constructions through laborious, metaphoric processes including slicing apart and removing sections, filling voids with concrete, or perforating the structures with metal rods.


In Untitled, the vernacular appearance of the chair remains visible, but the resulting object has become a sort of memorial evoking an overwhelming feeling of absence. Its presentation strengthens the idea of the domestic sphere violently disrupted, acting as the material evidence of the disappeared. Salcedo's subjects are the tortured, the killed or the disappeared, as much as their families, who endure the suffering of absence. Her works visualize their grief, anger, and other psychic scars resulting from armed conflict or civil violence, providing a means for reconciliation with loss and remembering, simultaneously. "There is nothing more human than mourning," Salcedo said, "it restores humanity." The work of German artist Joseph Beuys influenced Salcedo's thinking, especially his belief that art can be used for healing traumatic experiences.


Although initially triggered by the recent history of Colombia, Salcedo aimed at developing a vital, sharp, and evocative visual language that responds to violence in its most abstract and universal sense. She has redefined the notion of memorial or monument as a catalyst for internal reflection and public dialogue about trauma and grief.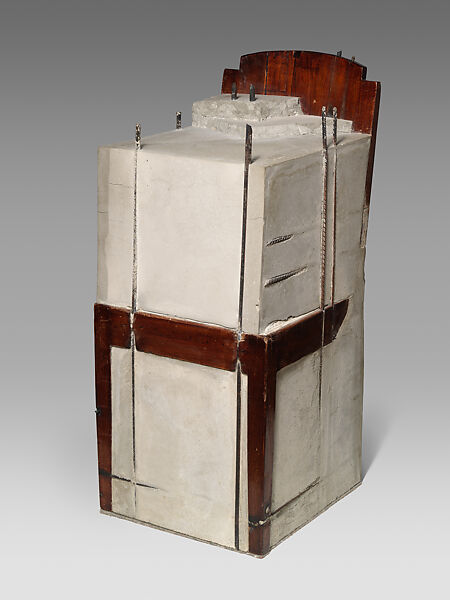 This artwork is meant to be viewed from right to left. Scroll left to view more.