Les Spectacles de Paris, ou, Calendrier historique & chronologique des théâtres
Editor Joseph de Laporte
Publisher Duchesne French

Not on view
Periodical volumes and years: 12e ptie (pour l'année 1763)-40e ptie (pour l'année 1791).



Published: A Paris : Chez la veuve Duchesne, 1768-1791.



Editors: 1763-1778, J. de Laporte, with the assistance of C.-S. Favart; ca. 1789, F.-G. Ducray-Duminil.



Binding: Volume 1 is bound in red morocco with fleurs de lys and raised bands on the spine, all edges gilt, blue endpapers.



Watson Library copy: Volume 1 has bookplates of Jayne Wrightsman and Robert S. Pirie; is inscribed "To David Garrick Esq., from his most obedient humble servant, Wm. Mildmay".



Reference: Grand-Carteret, J. Les almanachs français, 180.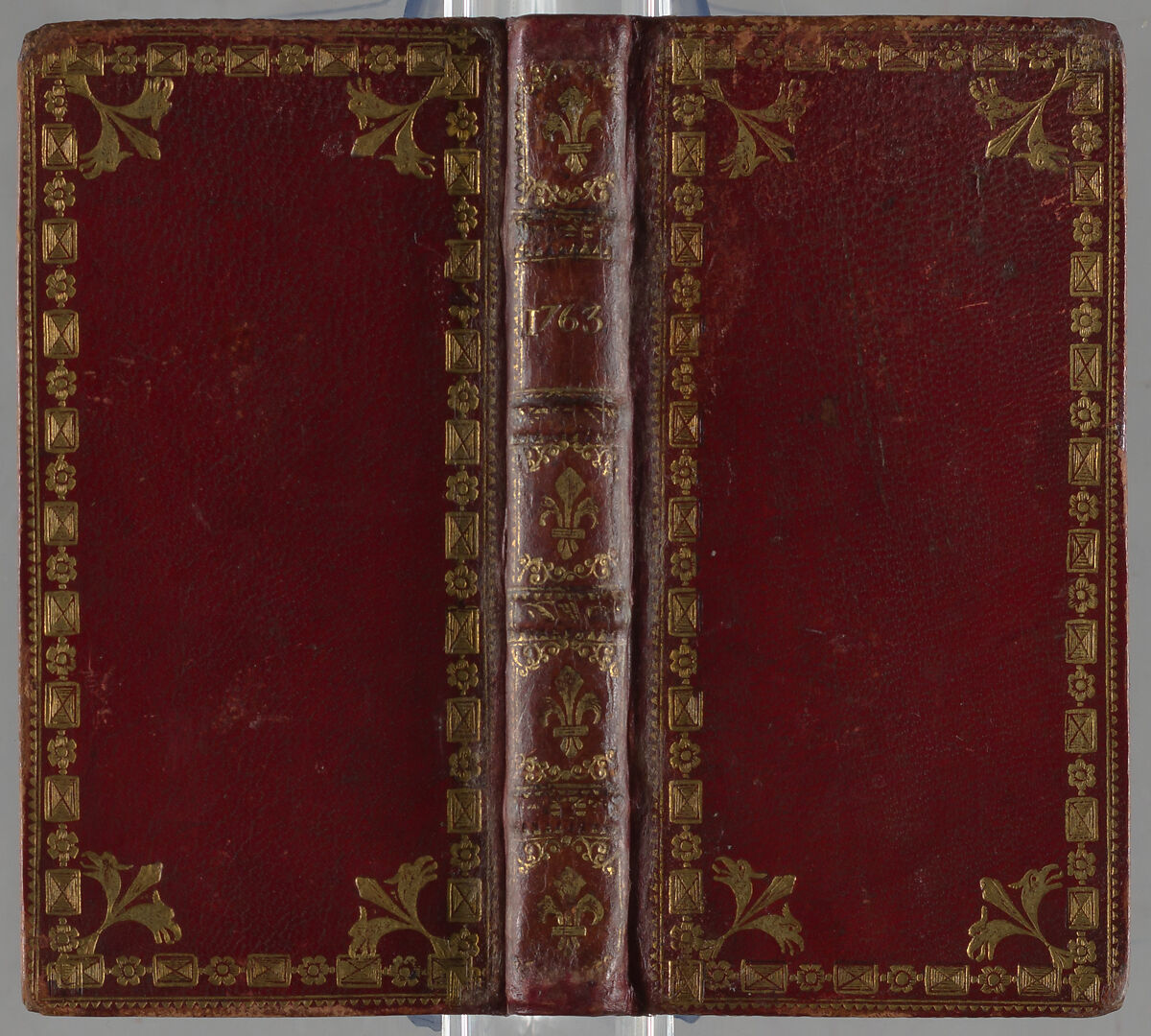 This artwork is meant to be viewed from right to left. Scroll left to view more.