Icarus, plate VIII from the illustrated book "Jazz"
Not on view
This bold and playful image is one of twenty plates Matisse created to illustrate his groundbreaking book "Jazz." The illustrations derive from maquettes of cut and pasted colored papers, which were then printed using a stencil technique known as "pochoir." Here, the mythological figure Icarus is presented in a simplified form floating against a royal blue nighttime sky. Matisse's flat, abstracted forms and large areas of pure color marked an important change in the direction of his later work and ultimately influenced "hard-edge" artists of the 1960s like Ellsworth Kelly and Al Held.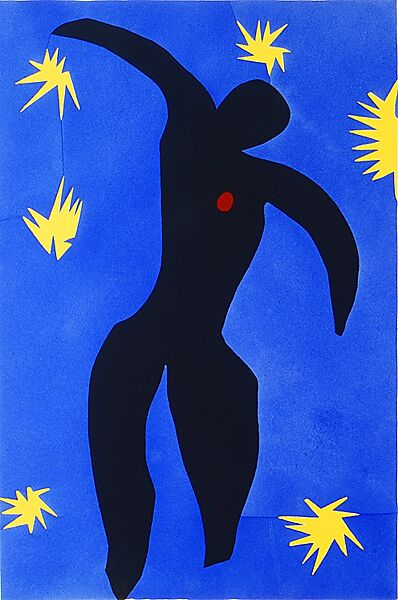 This artwork is meant to be viewed from right to left. Scroll left to view more.