Songs of Experience: The Tyger
William Blake British

Not on view
One of Blake's best-known verses, "The Tyger," comes from the Songs of Innocence and of Experience. Blake originally produced this small, richly illustrated collection of short lyric verses as two separate books, in 1789 and 1794, then combined them into a single volume in the latter year. Although its small, colorful format recalls a children's book, its message is sophisticated and complex. Innocence and Experience contrast human existence, before and after the Fall. The pastoral poems in Innocence express religious faith and acceptance, and exhibit fine detail and flowing lines; the bardic verses in Experience, by contrast, convey disillusionment and anger, and employ bolder outlines. Published during the height of the Terror, the French Revolution left its mark on the second book.

Blake produced only twenty-four copies of the combined volume; this page comes from one of the last, prepared about 1825 for the painter and printmaker Edward Calvert (1799–1883). Its deep, saturated hues and distinctive ornamental borders (found on only one other copy) contrast with the lighter, paler colors of editions printed three decades earlier. The book remained in the Calvert family until the late nineteenth century; in 1917, it became the first work purchased for the Metropolitan Museum's new Department of Prints by its distinguished first curator, William M. Ivins, Jr.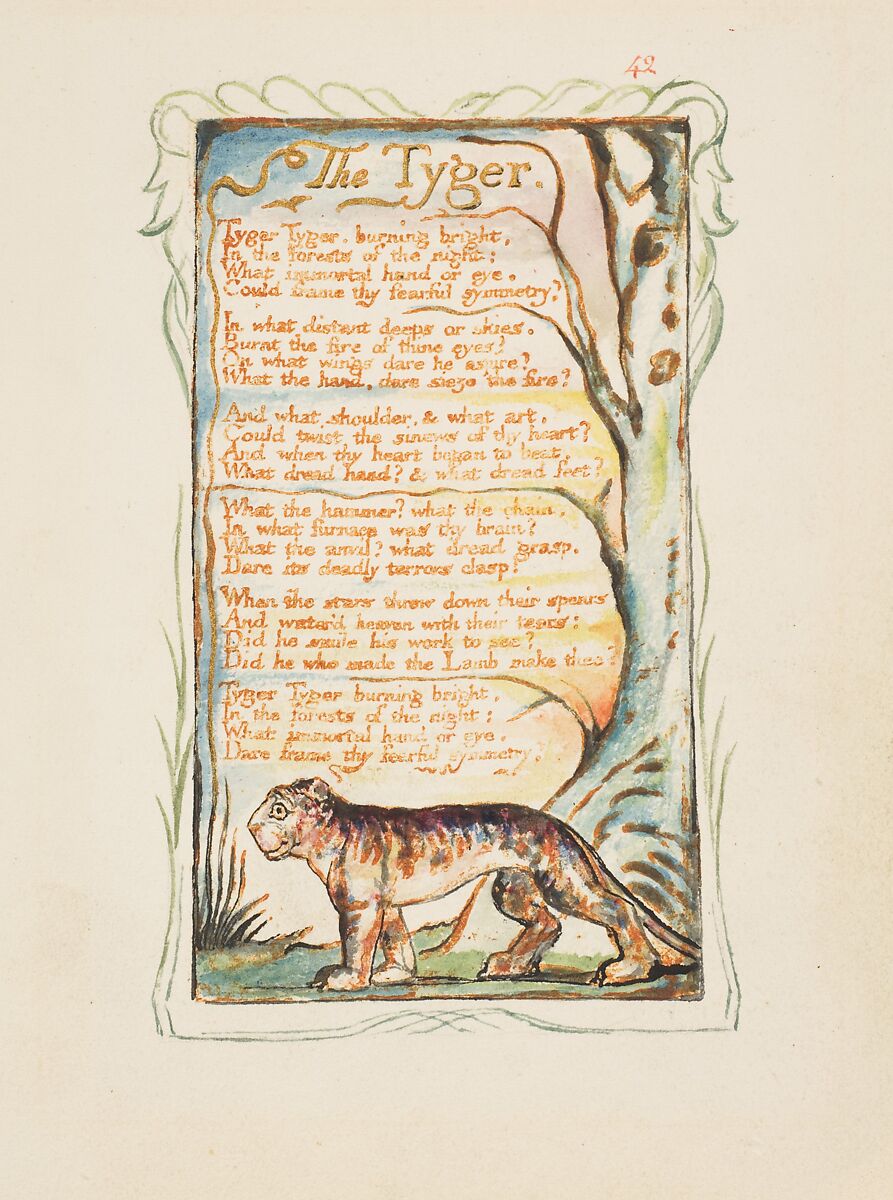 This artwork is meant to be viewed from right to left. Scroll left to view more.