Join the NYC LGBT Historic Sites Project and The Met to learn about queer artists who have called the city home.
Take a closer look at some of the diverse holdings in The Met's Thomas J. Watson Library.
Enjoy an immersive installation from queer artist Lauren Halsey that brings the energy of South Central Los Angeles and ancient Egypt to the Cantor Roof Garden.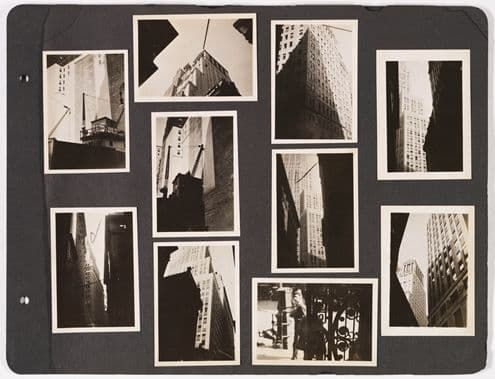 Take a closer look at 266 black-and-white prints that marked a key turning point the career of this trailblazing Lesbian photographer in Gallery 852.
Experience larger-than-life portraits of queer artists and actors from the 1970s in Gallery 851.
On Friday, June 23, and Saturday, June 24 during Date Night at The Met, join tenor Miles Mykkanen (The Metropolitan Opera) and pianist Adam Rothenberg (Sweeney Todd on Broadway) for a celebration of 20th century LGBTQ+ culture spanning from the cabarets of Weimar Germany to the stages of NYC.
On Friday, June 30, join curator Clare Davies to learn about the life and work of Lebanese American poet and painter Etel Adnan.