Armor (Yoroi) of Ashikaga Takauji (1305–1358)
On view at The Met Fifth Avenue in Gallery 377
This is a rare example of a medieval yoroi. The yoroi is characterized by a cuirass that wraps around the body and is closed by a separate panel (waidate) on the right side and by a deep four-sided skirt. In use from around the tenth to the fourteenth century, yoroi were generally worn by warriors on horseback.

Originally, this armor was laced in white silk and had diagonal bands of multicolored lacings at the edges of the skirt and the sode (shoulder guards, missing here). The colored lacings symbolized the rainbow, which represented both good fortune and fleeting beauty. The breastplate is covered with stenciled leather bearing the image of the powerful Buddhist deity Fudō Myō-ō, whose fierce mien and attributes of calmness and inner strength were highly prized by the samurai. The helmet, long associated with this armor, dates from the middle of the fourteenth century.

Traditionally, it is believed that this yoroi was donated to the Shinomura Hachimangū , a shrine near Kyoto, by Ashikaga Takauji (1305–1358), founder of the Ashikaga shogunate.
#4436. Armor (Yoroi), Part 1
Playlist

4436. Armor (Yoroi), Part 1

4482. Armor (Yoroi), Part 2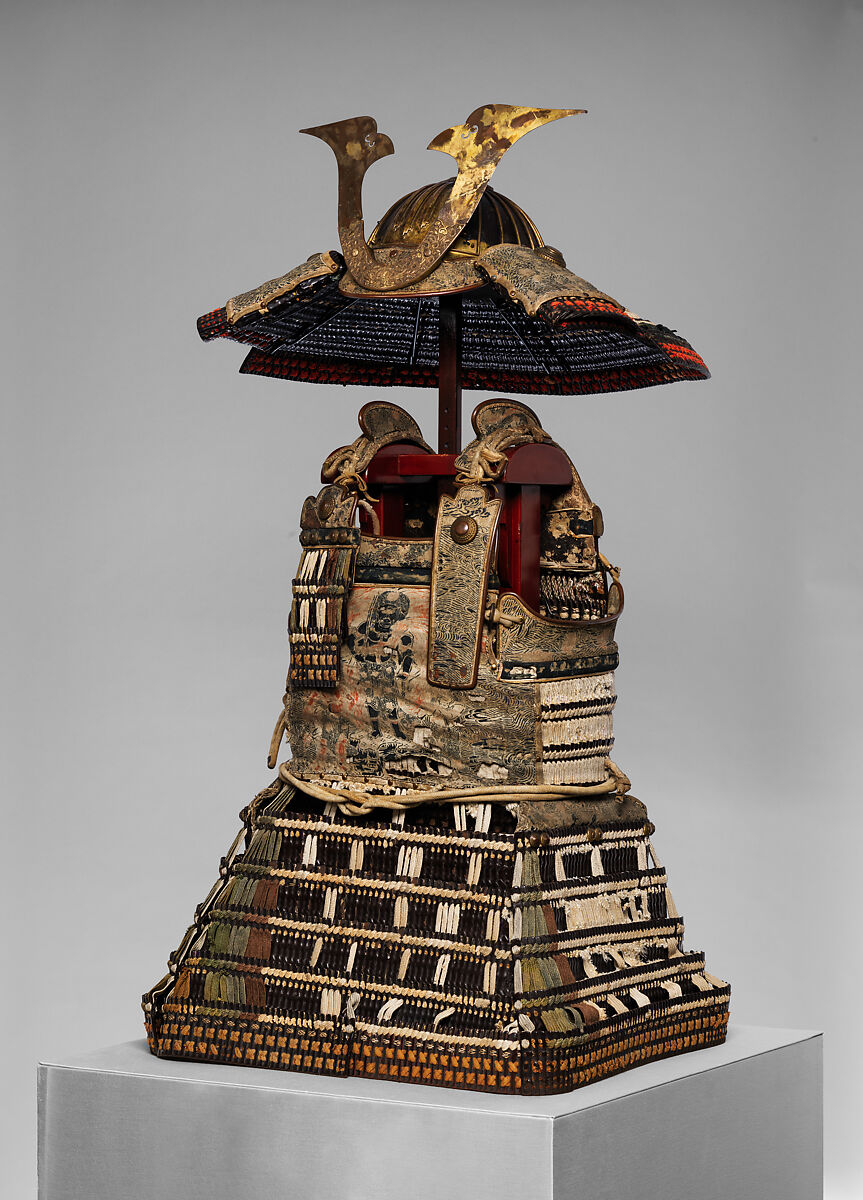 This artwork is meant to be viewed from right to left. Scroll left to view more.