Venus and Adonis
Titian (Tiziano Vecellio) Italian

On view at The Met Fifth Avenue in Gallery 608
Tales from Ovid's Metamorphoses inspired Titian to paint what he called poesie, or poetry in paint. Here, Venus tries to stop her lover from departing for the hunt, fearing—correctly—that he would be killed. The mood of sen-suality, conveyed by the beautiful depiction of Venus, seen from the back, enhances the viewer's sense of the tragic end to this story, expressed through their exchanged glances and the frightened Cupid. Titian's workshop made multiple versions of this composition, but this one is of exceptional quality and was painted by Titian himself.
#5217. Venus and Adonis, Part 1
Playlist

5217. Venus and Adonis, Part 1

5231. Venus and Adonis, Part 2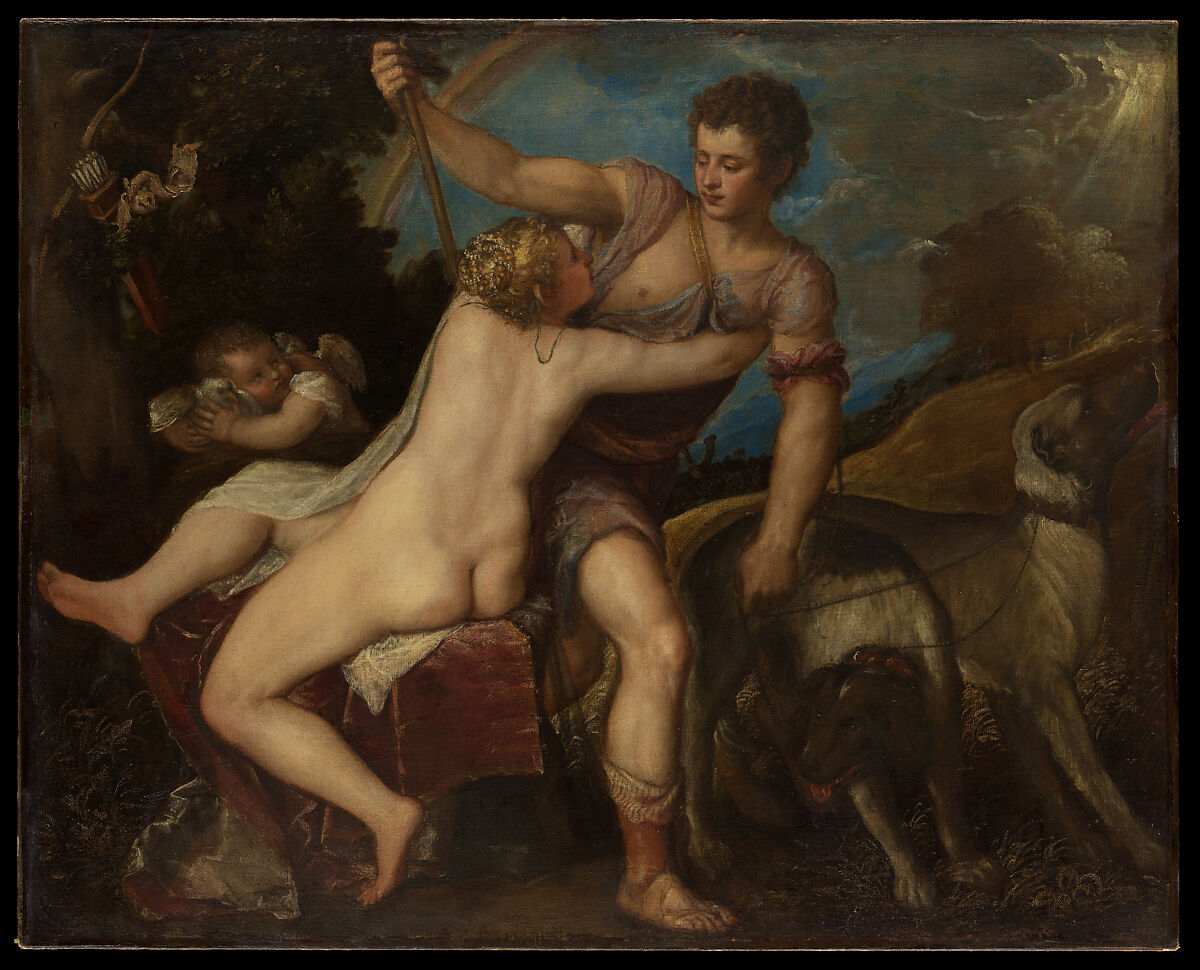 This artwork is meant to be viewed from right to left. Scroll left to view more.