Celebrate the Holiday Season at The Met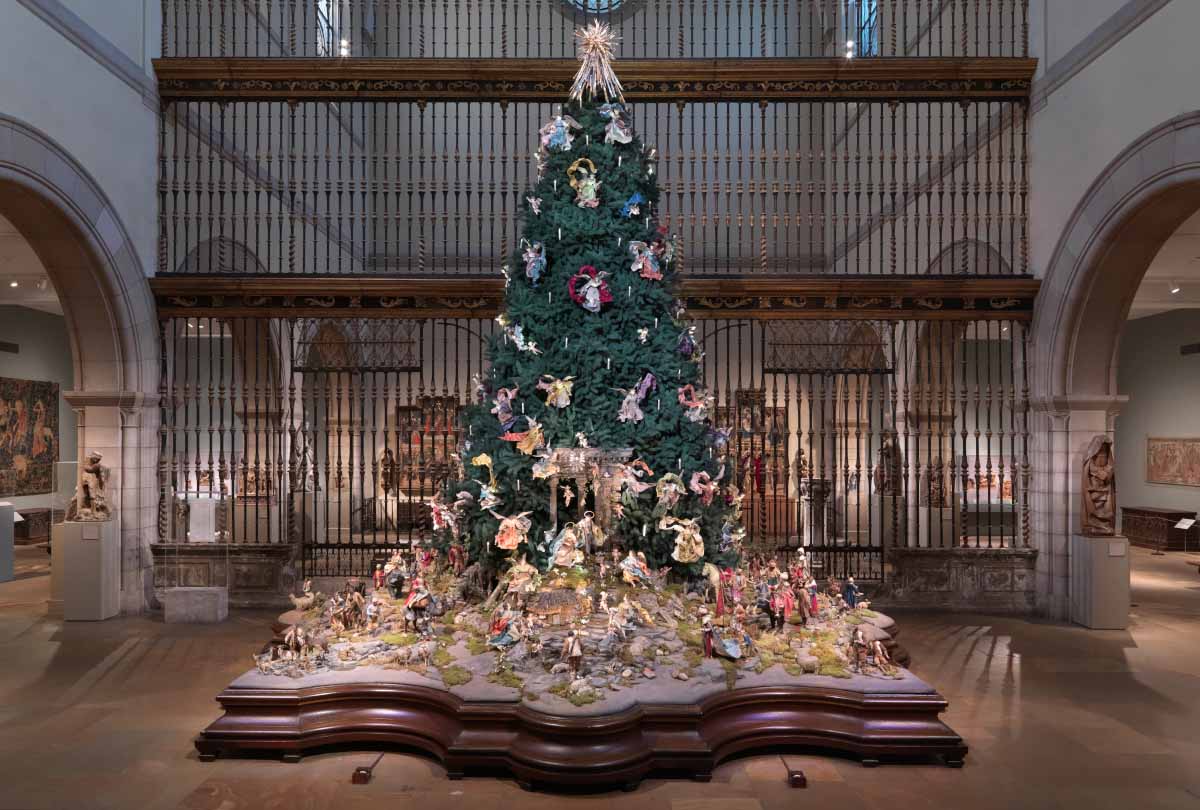 Through January 8, 2023
On view in the majestic Medieval Sculpture Hall, this beloved holiday tradition features a 20-foot blue spruce adorned with 19 cherubs, 59 angels, and an additional 71 figures that evoke 18th-century Naples Nativity scenes.
Through January 8, 2023
Visit one of the largest-known silver Hanukkah lamps, now on display in The Iris and B. Gerald Cantor Galleries. This magnificent, late 19th-century silver Menorah was made in Lviv, Ukraine, and is on loan from The Moldovan Family Collection.
Discover how the infamous Tudor monarchy shaped their public image through art. See Maya art rarities from Mexico and Guatemala. Examine the vital work by enslaved Black potters in the 19th-century American South. Discover the eye-opening realistic paintings that inspired Cubist painters.
Explore in-person programs created specifically for kids like Storytime, Start with Art, and Art Trek. Or enjoy #MetKids content at home, including art making, behind-the-scenes features, and more!
Performances
Sunday, December 11, 2 and 4 pm
The GRAMMY®-nominated vocal trio weaves strands of folk, jazz, and improvisation through six centuries of holiday music from Britain and Scandinavia—all in one of NYC's most reverberant spaces, the Fuentidueña Chapel.
Friday, December 16, and Saturday, December 17, 7 pm
MetLiveArts' '22-'23 Quartet in Residence takes an immersive dive into Bach's behemoth Goldberg Variations as "theatrical genius" performance artist Machine Dazzle interprets the music's inescapable evolution through a personal, emotional lens.
The Met Cloisters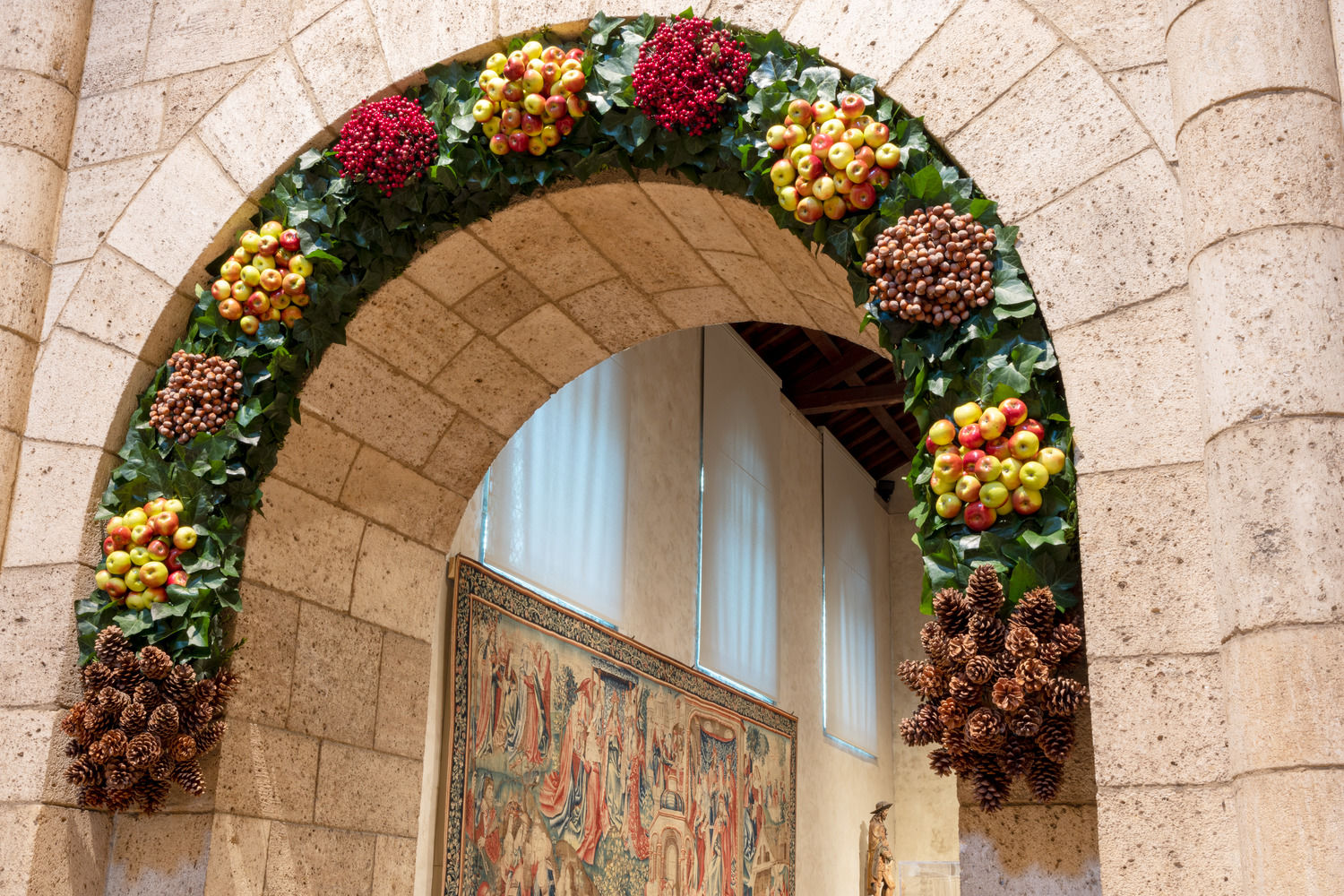 December 15, 2022–January 8, 2023
Holly boughs symbolizing light, warmth, and welcome adorn the great archway, and the Main Hall boasts grand displays of fresh ivy and hand-polished lady apples, hazelnuts, rose hips, and pine cones, all locally sourced.
Holiday Shopping and Dining
Discover 160 new arrivals—scarves, jewelry, home decor, kids' toys, and so much more—for holiday gifting at The Met Store. Your purchase supports our vital work as stewards of 5,000 years of art.
Enjoy seasonal snacks and menus at The Great Hall Balcony Cafe and The Met Dining Room. Members at the Evening Hours level and above can enjoy an exclusive menu or a quick pick me up during Members Morning Hours at The Balcony Lounge.
Join and Support The Met