"You cannot make granulating paint; you have to wait for it. It is a gift." — Karli Frigge, The Magic of Marbling (2020)
Karli Frigge's quote embodies the humility of so many master paper artists who, after years of learning and experimentation, have created works of awe-inspiring technical achievement and aesthetic beauty.
Since its early days in the late nineteenth century, The Met's research library has acquired books and catalogs on the history of papermaking and decoration. Subjects include the history of American, European, Chinese, Japanese, and Southeast Asian paper; marbling from the Islamic world; and studies of other writing media such as papyrus and parchment.
In the past twenty years, Watson's collection of paper arts has been enhanced by hundreds of gifts and purchases funded by the Friends of Thomas J. Watson Library. In 2016, the Library received a substantial gift from Mary C. Schlosser, a past president of the Guild of Book Workers and Grolier Club member. A rich and varied collection, the Schlosser gift consists of 450 monographs, exhibition and trade catalogs, and periodicals on the arts of bookbinding, decorated paper, and papermaking. These include: important Bird & Bull Press titles; instructional guides; artists' books; the complete series of Hand Papermaking; and Handmade Papers of the World (Tokyo, 1979). Other major texts in Watson Library's collection include Oeuvres du Marquis de Villete (Langlée, France, 1786), the earliest European example of paper printed entirely from plant fibers; the works of American artist Claudia Cohen; and numerous publications by the German-Turkish marbling artist Nedim Sönmez. We are pleased to have seventeen publications by Karli Frigge, the finest marbler of her generation.
Decorated Paper: A Selection of Publications in Watson Library presents a selection of treasures from the library's collection that teach us about contemporary and historical decorated paper methods, such as paste paper; the many methods of marbling in the West, Japan, and Turkey; and the block-printed papers of Japan and Southeast Asia. What is apparent in all the books in the library's paper arts collection is a love of making ornamented paper and the joy of sharing it. Decorated paper, in all its variations, lifts spirits, enlightens, and imparts a sense of magic.
A slider containing 5 items.
Press the down key to skip to the last item.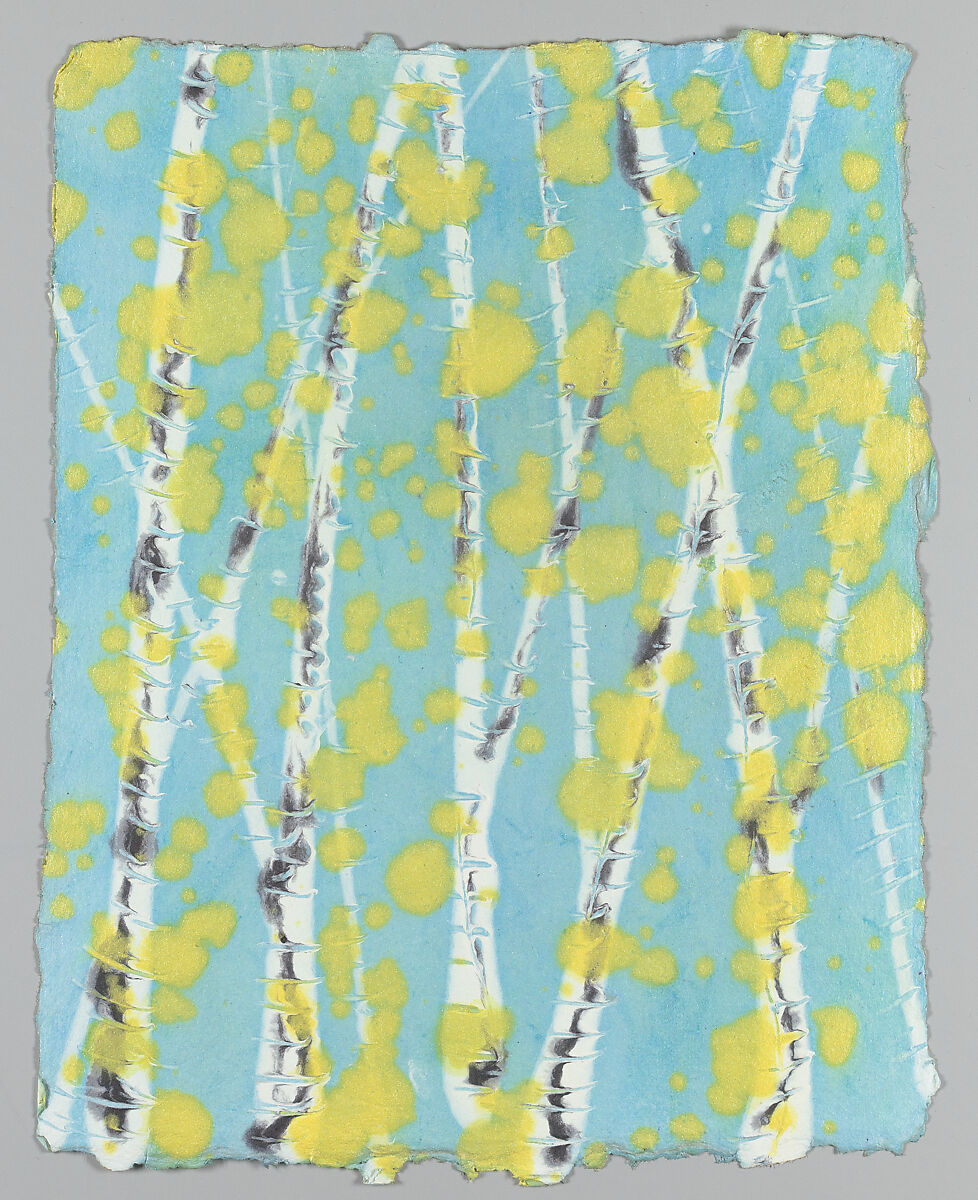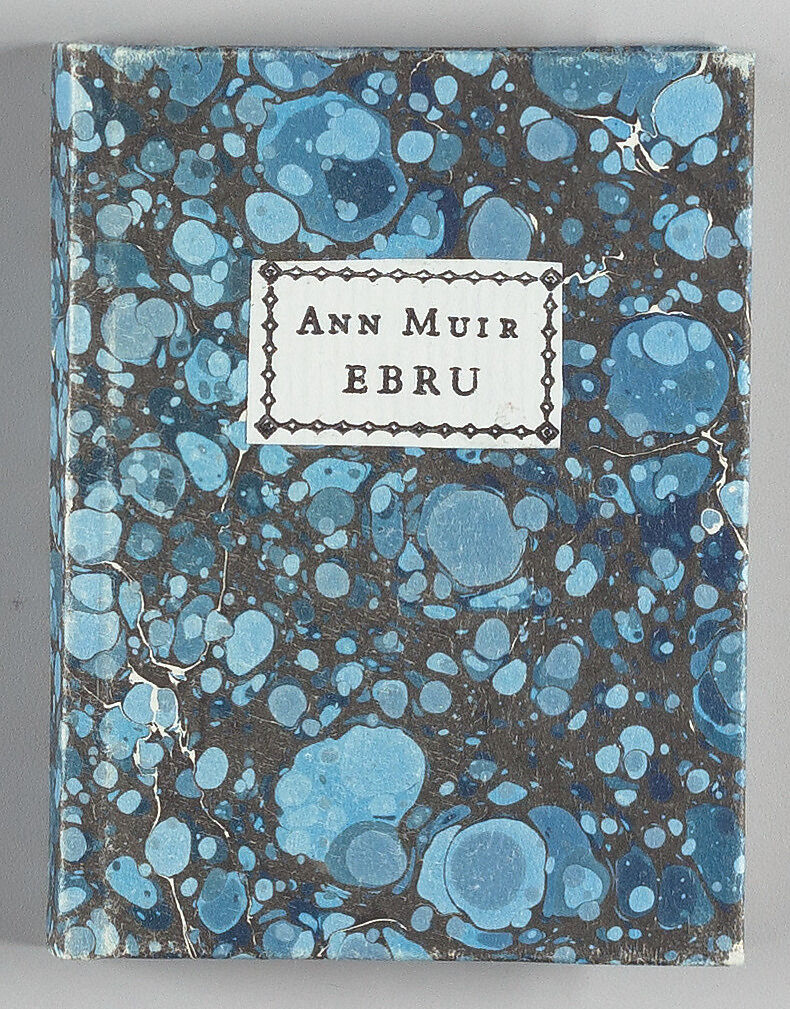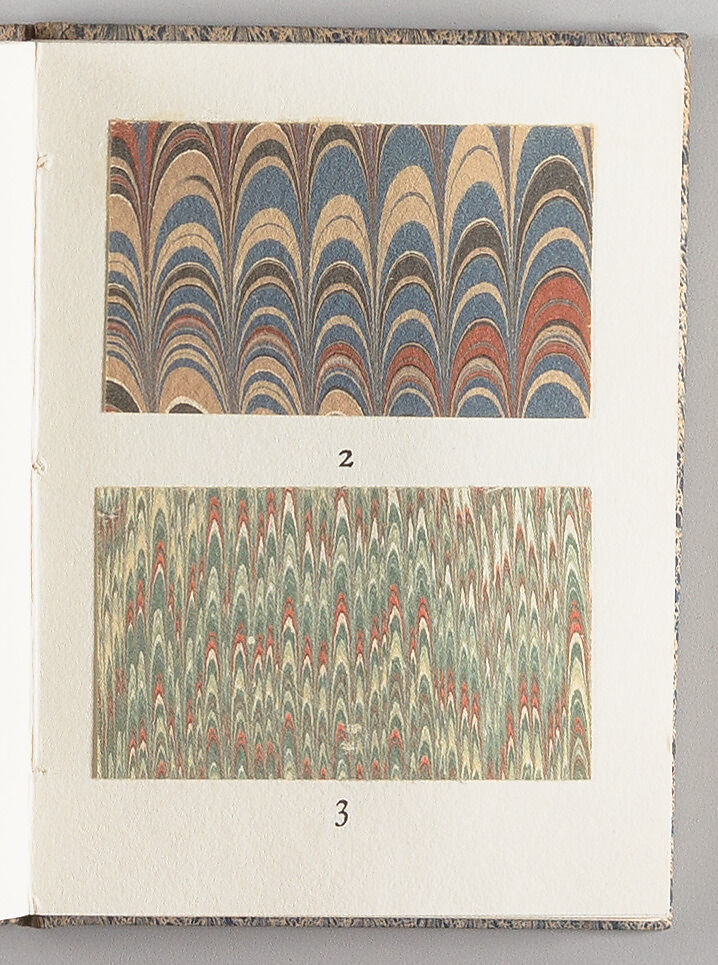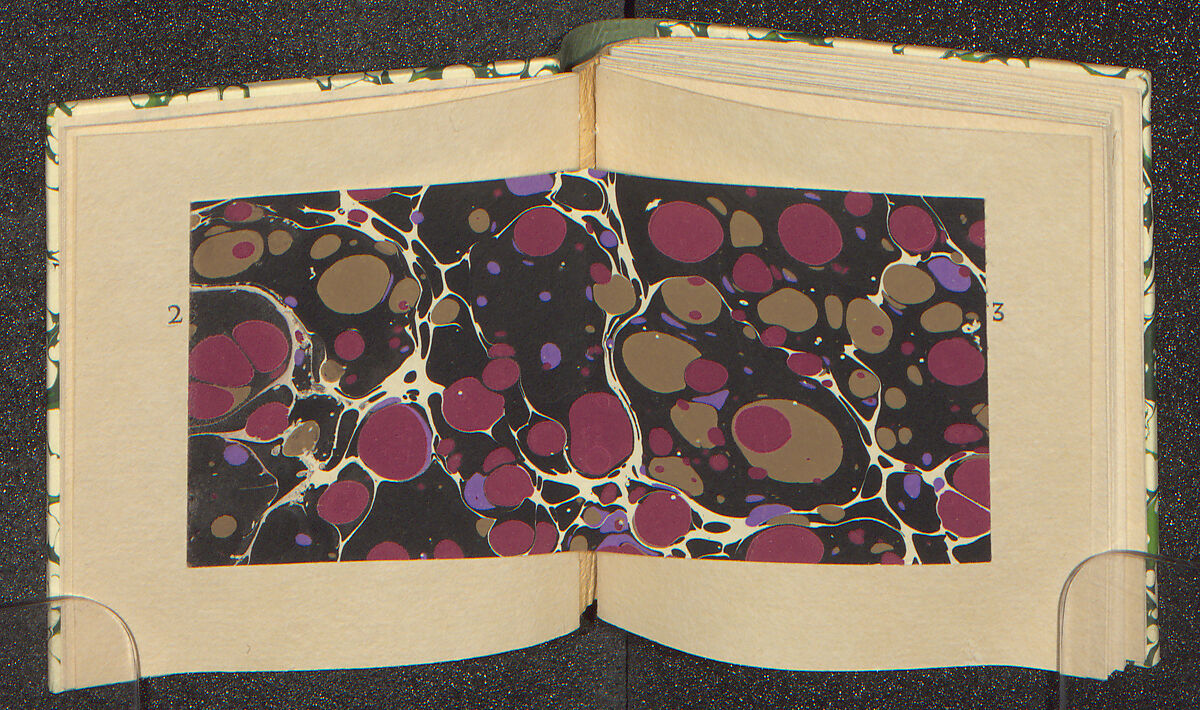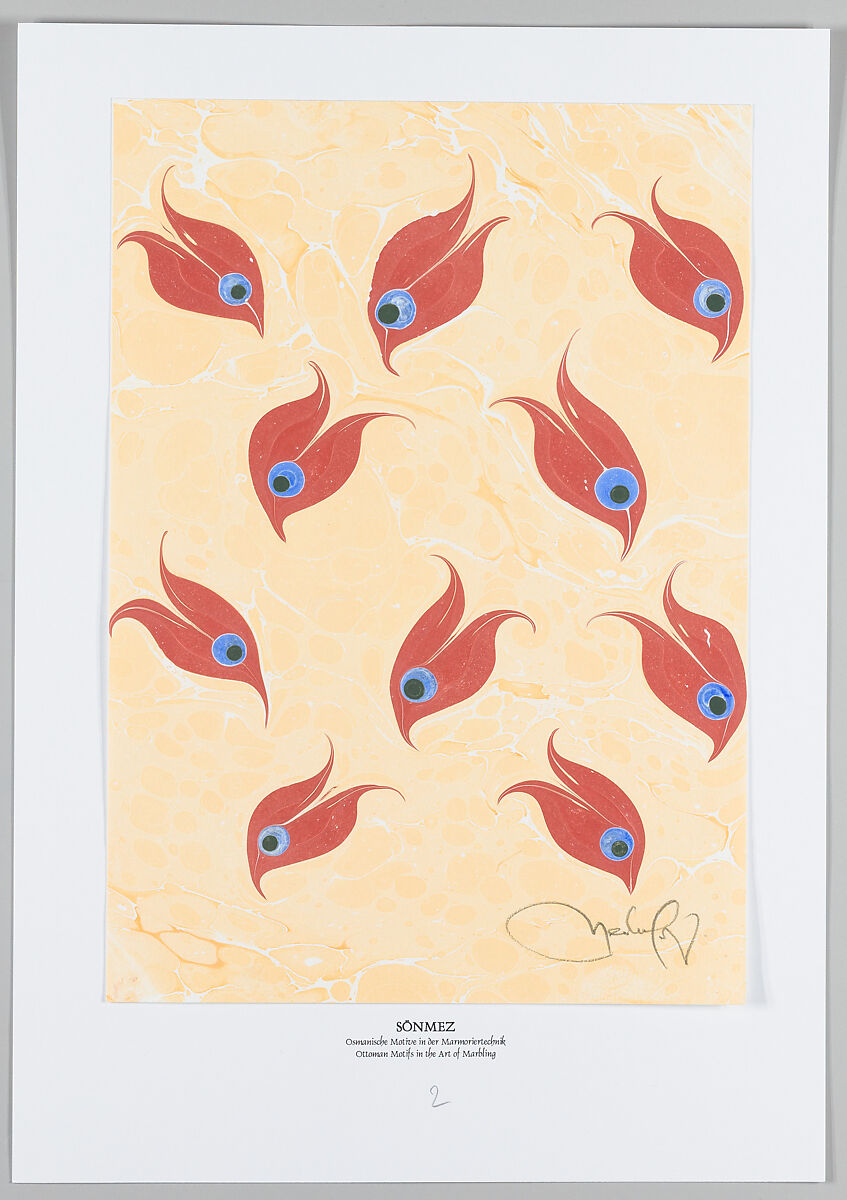 Marquee: Beverly Sky. Autumn Birches, Pulp Painting, 2005. From The Art of Pulp Painting, 2005, Hand Papermaking, publishers. United States, Washington, DC. 1 case (46 p., 18 portfolios) : samples ; Height: 11 13/16 in. (30 cm). Thomas J. Watson Library (TS1220 .A78 2005). Paper sample © 2005 Beverly Sky.