Kent Monkman has been selected to create two monumental paintings for The Met's Great Hall. Monkman, born in Canada in 1965, is a Cree artist widely known for his provocative interventions into Western European and American art history. He explores themes of colonization, sexuality, loss, and resilience—the complexities of historic and contemporary Indigenous experiences—across a variety of mediums, including painting, film, performance, and installation. Monkman's gender-fluid alter ego, Miss Chief Eagle Testickle, often appears in his work as a time-traveling, shape-shifting, supernatural being who reverses the colonial gaze to challenge received notions of history and Indigenous peoples.
---
This installation is part of a new series of contemporary commissions at The Met in which the Museum invites artists to create new works of art inspired by the collection, establishing a dialogue between the artist's work, the collection, the space, and audiences.
"Stupendous. . . . Miss Chief is an avatar of a global future that will see humankind moving beyond the wars of identity—racial, sexual, political—in which it is now perilously immersed." —New York Times
"Monkman's paintings offer both a revision of the past and a look into the future." —Artnet News
"Fills the gaps in traditional paintings with powerful commentary on the Indigenous experience and colonialism." —CBC
"His most sophisticated work yet." —Globe and Mail
"Suggests the museum's willingness to self-reflect and consider its own collection with a critical eye." —Hyperallergic

The installation is made possible by Marilyn and Charles Baillie and Rosamond Ivey.
Additional support is provided by the Hal Jackman Foundation and the Director's Fund.
Exhibition Objects
Welcoming the Newcomers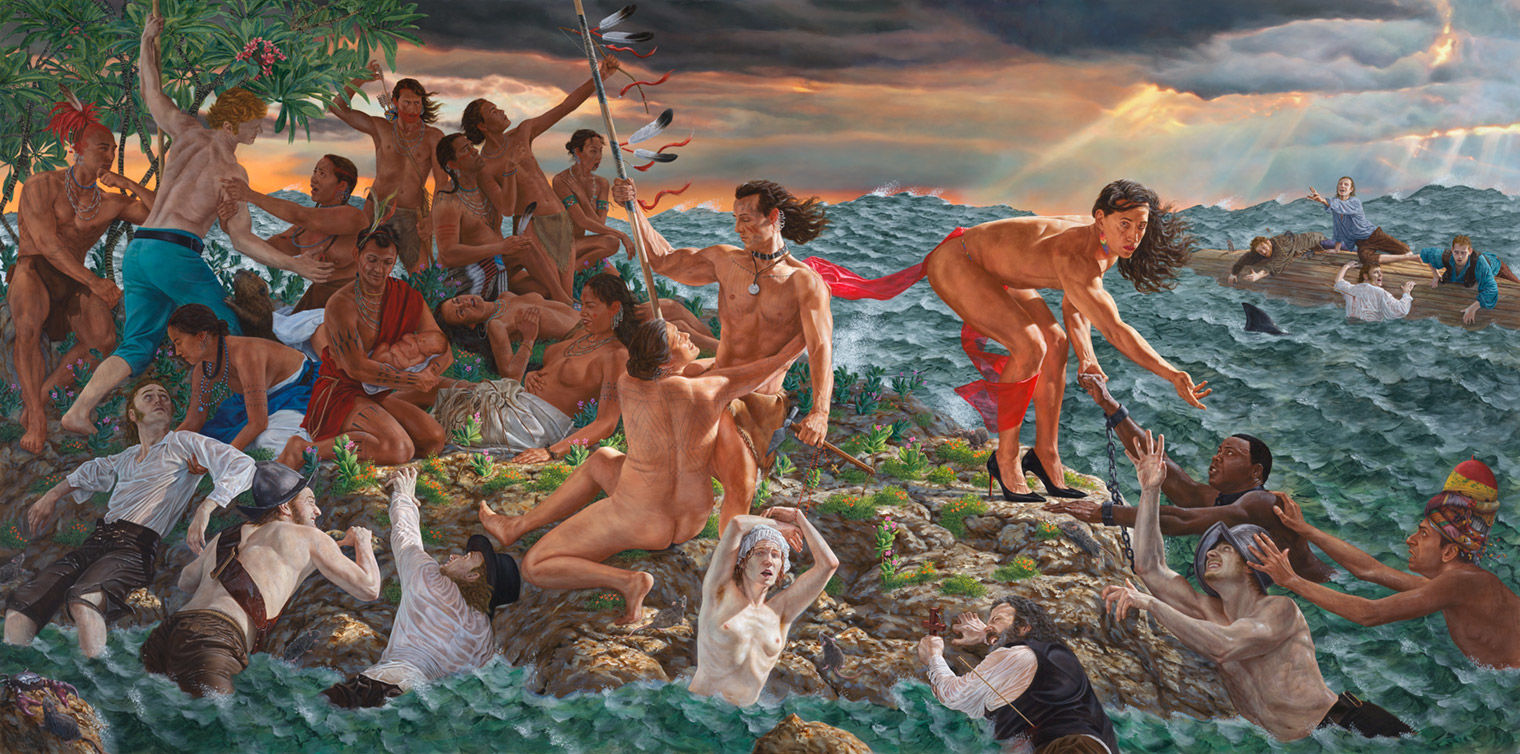 Kent Monkman (Cree, b. 1965). Welcoming the Newcomers, 2019. Acrylic on canvas, 132 x 264 in. (335.28 x 670.6 cm). Courtesy of the artist
Resurgence of the People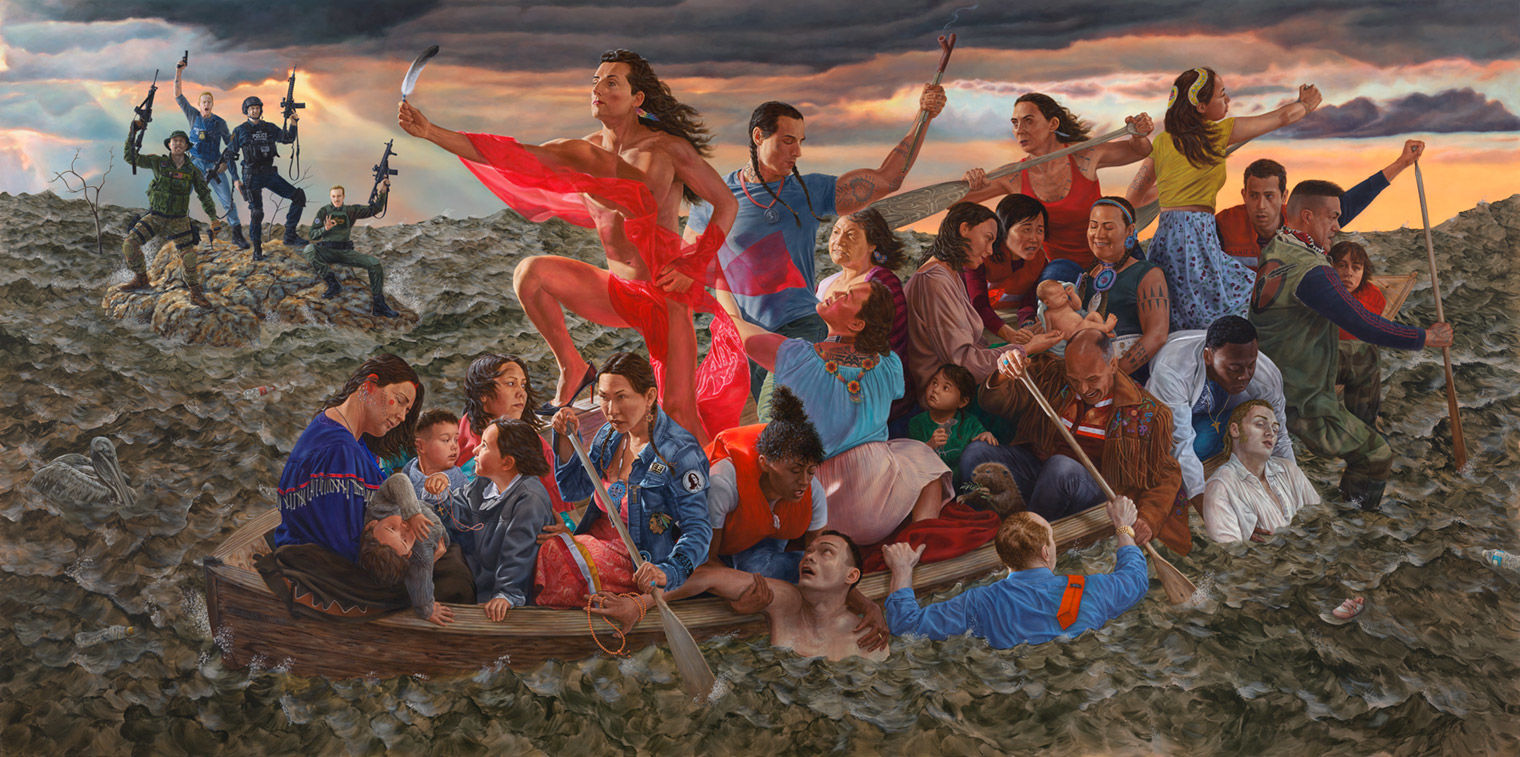 Kent Monkman (Cree, b. 1965). Resurgence of the People, 2019. Acrylic on canvas, 132 x 264 in. (335.28 x 670.6 cm). Courtesy of the artist
---