Van Gogh's Cypresses is the first exhibition to focus on the trees—among the most famous in the history of art—immortalized in signature images by Vincent van Gogh (1853–1890). Such iconic pictures as Wheat Field with Cypresses and The Starry Night take their place as the centerpiece in a presentation that affords an unprecedented perspective on a motif virtually synonymous with the Dutch artist's fiercely original power of expression. Some 40 works illuminate the extent of his fascination with the region's distinctive flamelike evergreens as they successively sparked, fueled, and stoked his imagination over the course of two years in the South of France: from his initial sightings of the "tall and dark" trees in Arles to realizing their full, evocative potential ("as I see them") at the asylum in Saint-Rémy.

Juxtaposing landmark paintings with precious drawings and illustrated letters—many rarely, if ever, lent or exhibited together—this tightly conceived thematic exhibition offers an extraordinary opportunity to appreciate anew some of Van Gogh's most celebrated works in a context that reveals the backstory of their invention for the first time.

Accompanied by a catalogue.
The exhibition is made possible by the Iris & B. Gerald Cantor Foundation.
Additional support is provided by the Janice H. Levin Fund, Katharine Rayner, and the Aaron I. Fleischman and Lin Lougheed Fund.
This exhibition is supported by an indemnity from the Federal Council on the Arts and the Humanities.
The catalogue is made possible by the Janice H. Levin Fund.
Additional support is provided by Adrian Sassoon and Edmund Burke.
---
Exhibition Tour
Join Susan Alyson Stein, Engelhard Curator of Nineteenth-Century European Painting, on a virtual tour of the exhibition.
A slider containing 6 items.
Press the down key to skip to the last item.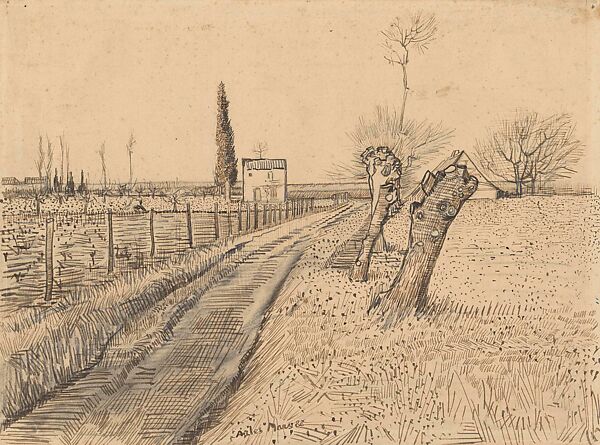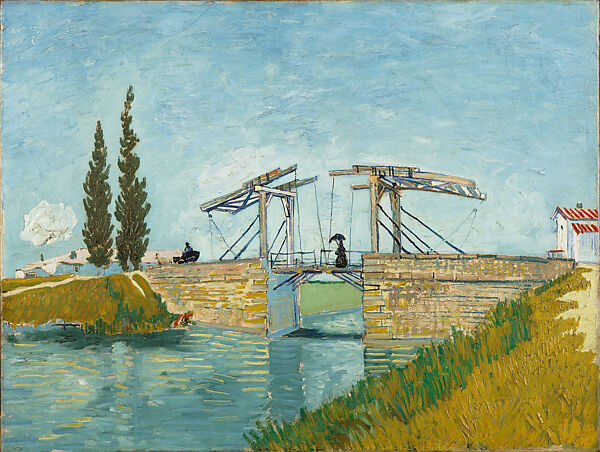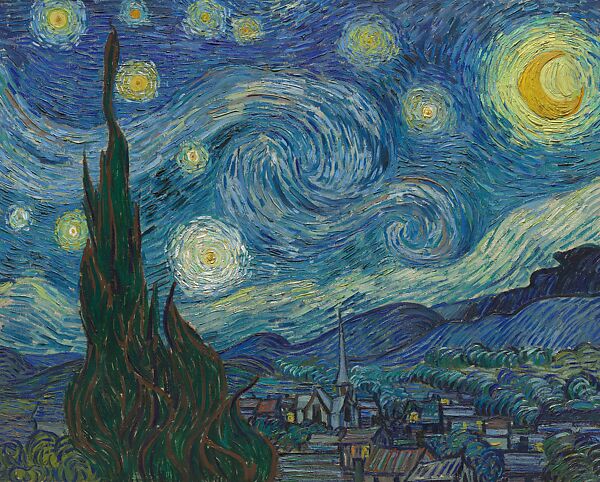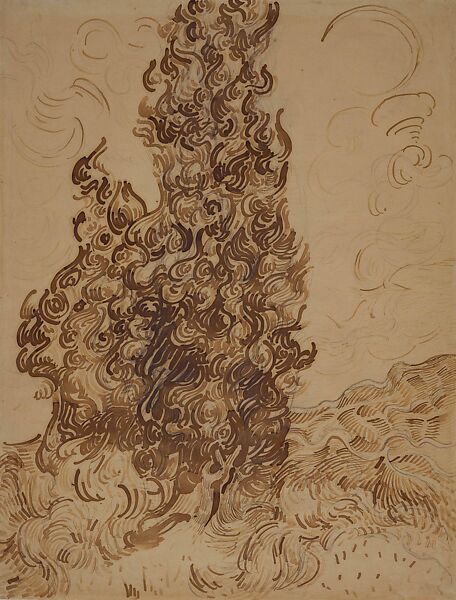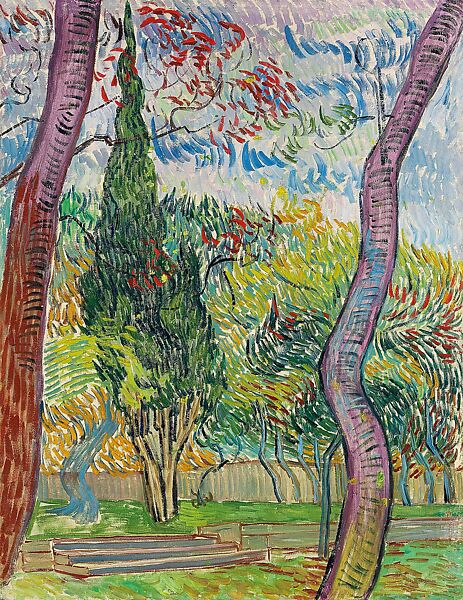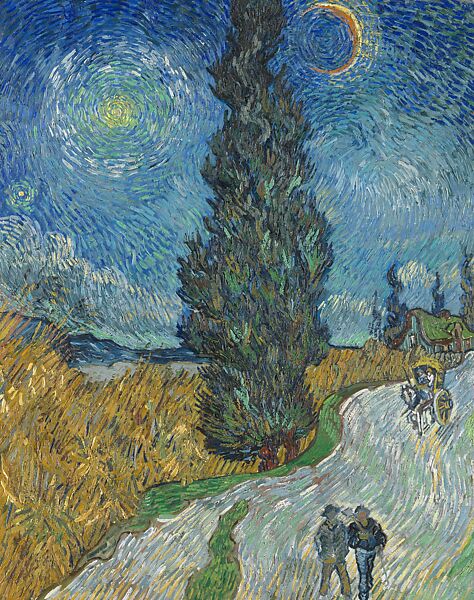 Marquee: Left: Vincent van Gogh (Dutch, 1853–1890). The Starry Night (detail), 1889. Oil on canvas, 29 x 36 1/4 in. (73.7 x 92.1 cm). The Museum of Modern Art, New York. Acquired through the Lillie P. Bliss Bequest (by exchange), 1941; Conservation was made possible by the Bank of America Art Conservation Project. Image © The Museum of Modern Art / Licensed by SCALA / Art Resource, NY; right: Vincent van Gogh (Dutch, 1853–1890). Wheat Field with Cypresses (detail), 1889. Oil on canvas, 28 7/8 x 36 3/4 in. (73.2 x 93.4 cm). The Metropolitan Museum of Art, New York, Purchase, The Annenberg Foundation Gift, 1993 (1993.132)