Antoine-Laurent Lavoisier (1743-1794) e la moglie (Marie-Anne-Pierrette Paulze, 1758-1836)
Jacques Louis David French

Not on view
Si tratta di uno dei più bei ritratti del Settecento, dipinto quando David veniva acclamato come il rappresentante del Neoclassicismo francese. Lavoisier è noto soprattutto per i suoi studi all'avanguardia su ossigeno, polvere da sparo e composizione chimica dell'acqua. Nel 1789 le sue teorie furono pubblicate nel libro Traité élémentaire de chimie (Trattato di chimica elementare) con illustrazioni eseguite dalla moglie, che si ritiene avesse studiato con David (una cartella di suoi disegni è visibile sulla poltrona a sinistra). In veste di commissario per le polveri da sparo, Lavoisier fu coinvolto in uno scandalo politico che lo indusse a ritirare il quadro dal Salon del 1789. Nonostante il servizio prestato durante il regime rivoluzionario, fu ghigliottinato nel 1794.
#5020. Antoine-Laurent Lavoisier (1743-1794) e la moglie (Marie-Anne-Pierrette Paulze, 1758-1836)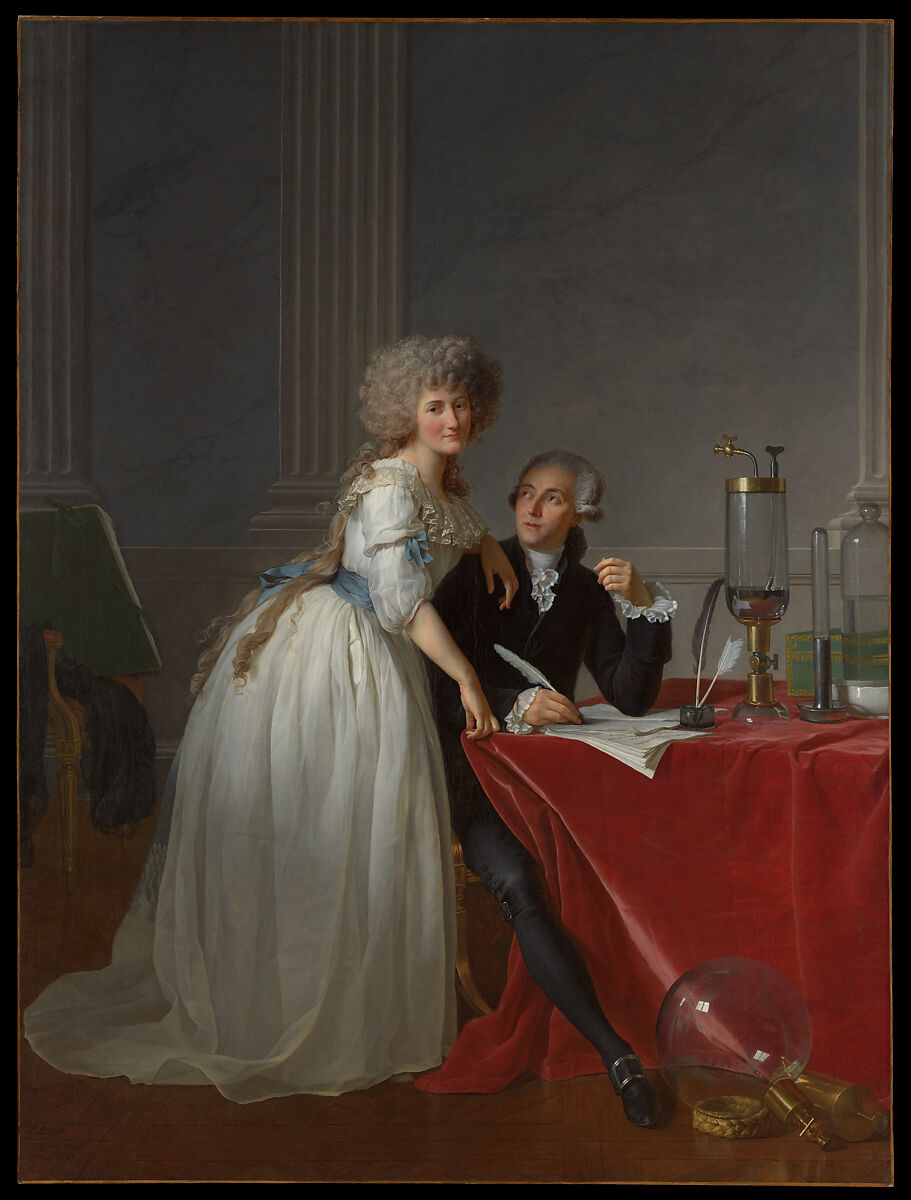 This artwork is meant to be viewed from right to left. Scroll left to view more.