Rubens, sua esposa Helena Fourment (1614–1673) e um de seus filhos
Peter Paul Rubens Flemish

Not on view
Situado em um "jardim de amor" similar ao jardim atrás da casa de Rubens na Antuérpia, este magnífico retrato do artista com sua segunda esposa, Helena Fourment, e um de seus filhos, é uma homenagem a Helena como esposa e mãe. Casaram-se em 1630 e tiveram cinco filhos; o que vemos aqui deve ser Frans, nascido em 12 de julho de 1633. A irmã mais velha, Clara Joana, provavelmente não foi incluída porque a pintura homenageia Helena por ter dado ao rico pintor um filho homem (o que vai herdar a sua propriedade). O papagaio é um atributo da Virgem e, portanto, simboliza o ideal de maternidade.
#816. Rubens, sua esposa Helena Fourment (1614–1673) e um de seus filhos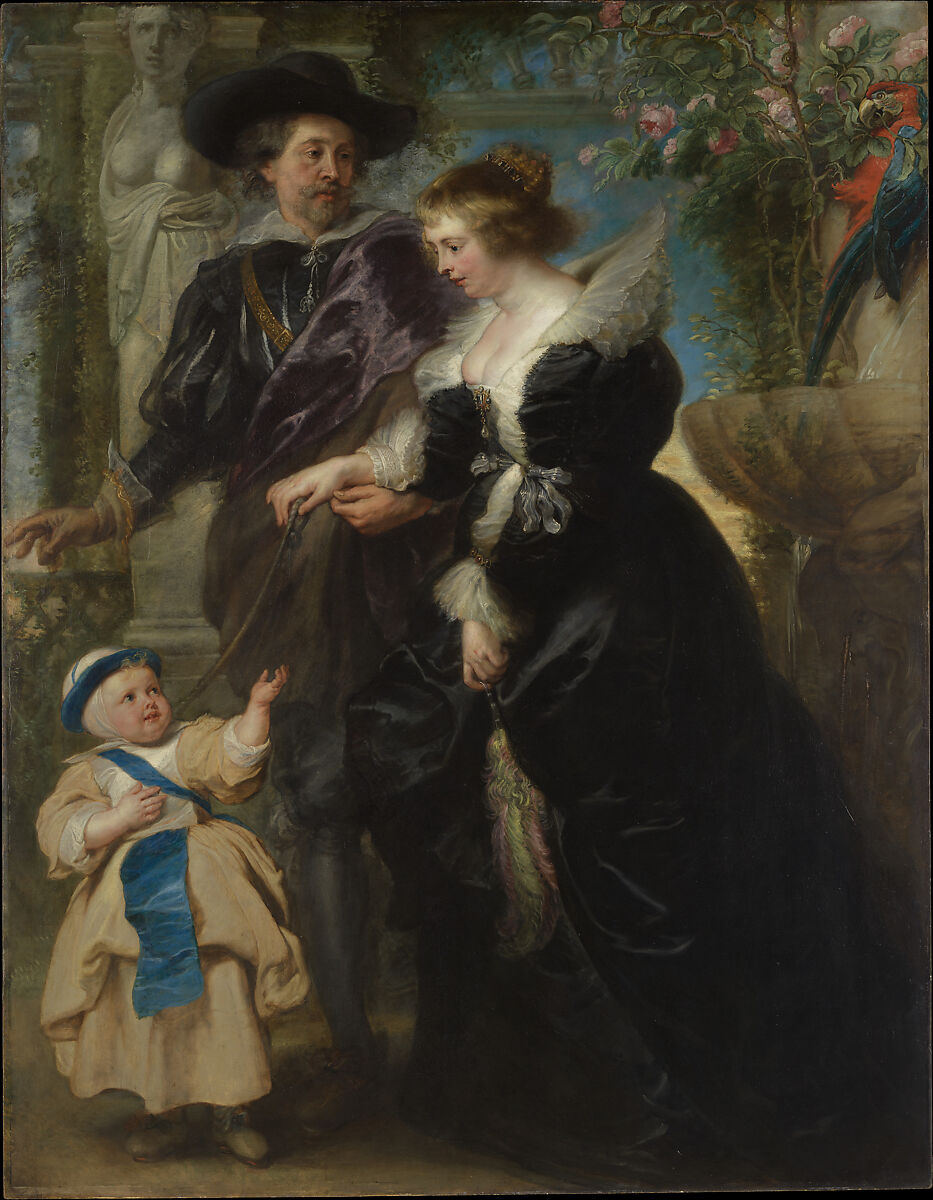 This artwork is meant to be viewed from right to left. Scroll left to view more.