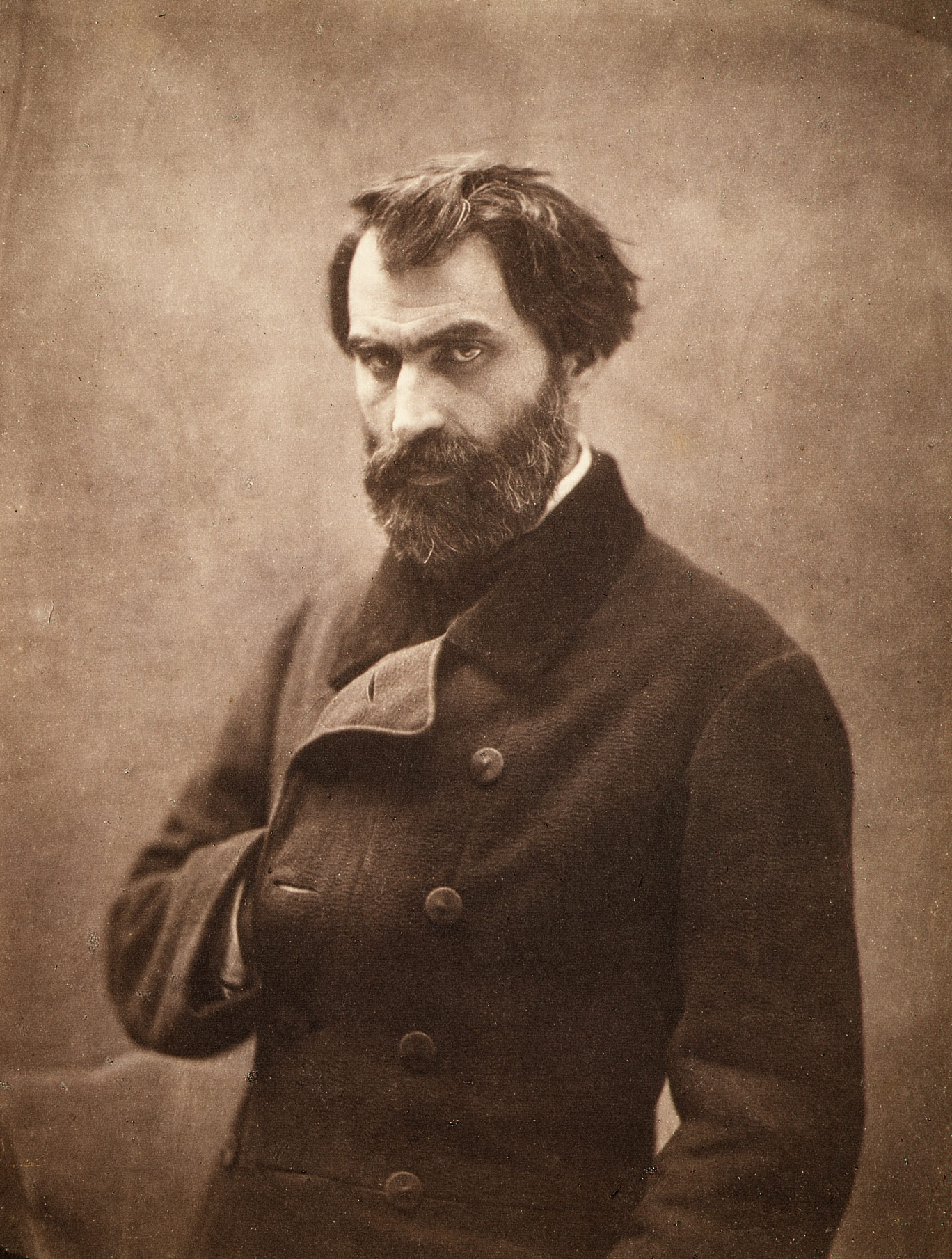 ---
Eugène Pelletan, 1855–59
Nadar (Gaspard–Félix Tournachon) (French, 1820–1910)
Salted paper print from glass negative; 9 1/4 x 6 15/16 in. (23.5 x 17.6 cm)
Purchase, The Howard Gilman Foundation Gift and Rogers Fund, 1991 (1991.1198)

A few years before he took this photograph, Nadar wrote a thumbnail biography of the fiery, combative man it lionizes. "The number one French critic … who is at the same time a poet, a man of style, and a man with heart. … I have read critical articles by M. Pelletan … that moved me as much as a passage from Sand and interested me as much as a novel by Balzac." Eugène Pelletan (1813–1884) was not just a writer, journalist, and orator but an effective political activist who served his beliefs with undeviating ardor. Nadar surely saw the government's persecution of this polemicist as a badge of courage, a conviction he so effectively conveys that we are surprised to find no medal on the man's breast.
Related