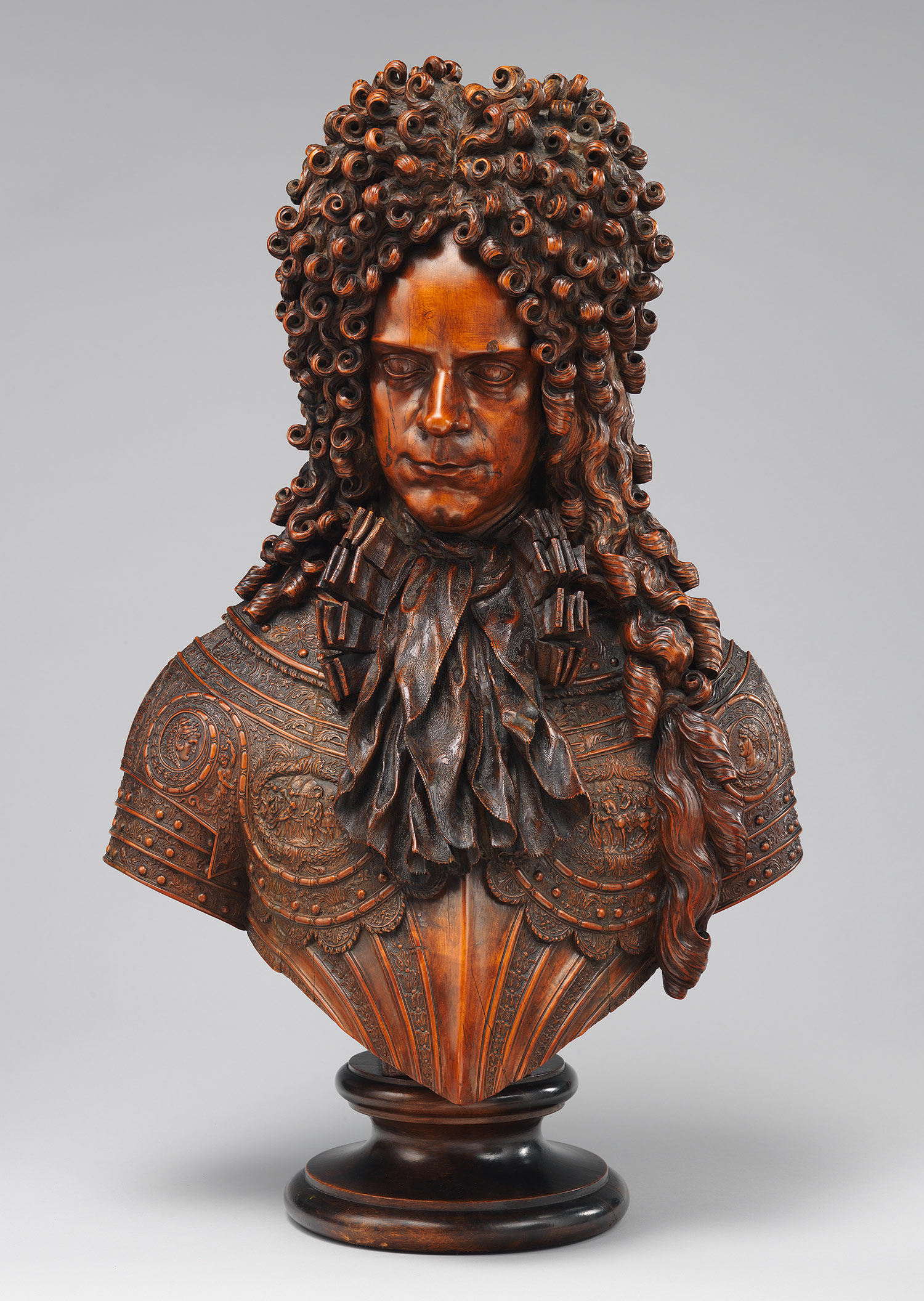 ---
---
Related Multimedia
Philippe de Montebello (Director Emeritus) and Wolfram Koeppe (Department of European Sculpture and Decorative Arts) discuss Bust of Alexander Menshikov (ca. 1670–1729) (1996.7) (July 2008).
Bust of Alexander Menshikov (ca. 1670–1729), ca. 1703–4
Swiss, Austrian, or German artist (active Russia, ca. 1703–4)
Red pine (pinus sylvestris), wrought iron; H. (with socle) 30 7/8 in. (78.4 cm)
Wrightsman Fund, 1996 (1996.7)
The pictorial program of this intriguing portrait reflects the sitter's meteoric rise as a military commander and his personal search for a pedigree. The oval reliefs show the Justice of Trajan (left) and Alexander the Great and Hephaestion at the tent of Darius (right). Hephaestion's friendship with Alexander (who happened to share a first name with Menshikov) is meant to underscore Menshikov's service to his master and close friend, Peter the Great. After the emperor's death in 1725, his widow, Catherine, assumed power and virtually entrusted Menshikov with the ruling of Russia. Upon her death in 1727, Menshikov's opponents initiated a political rebellion. Menshikov, who was knighted in 1703 and received the rank of prince in 1705, was stripped of his possessions and title and exiled to northern Siberia, where he died in poverty.
This work of art also appears on 82nd & Fifth: Curls
and Connections: Bad Hair
, Indulgence
, Touch
, Virtuosity
Related