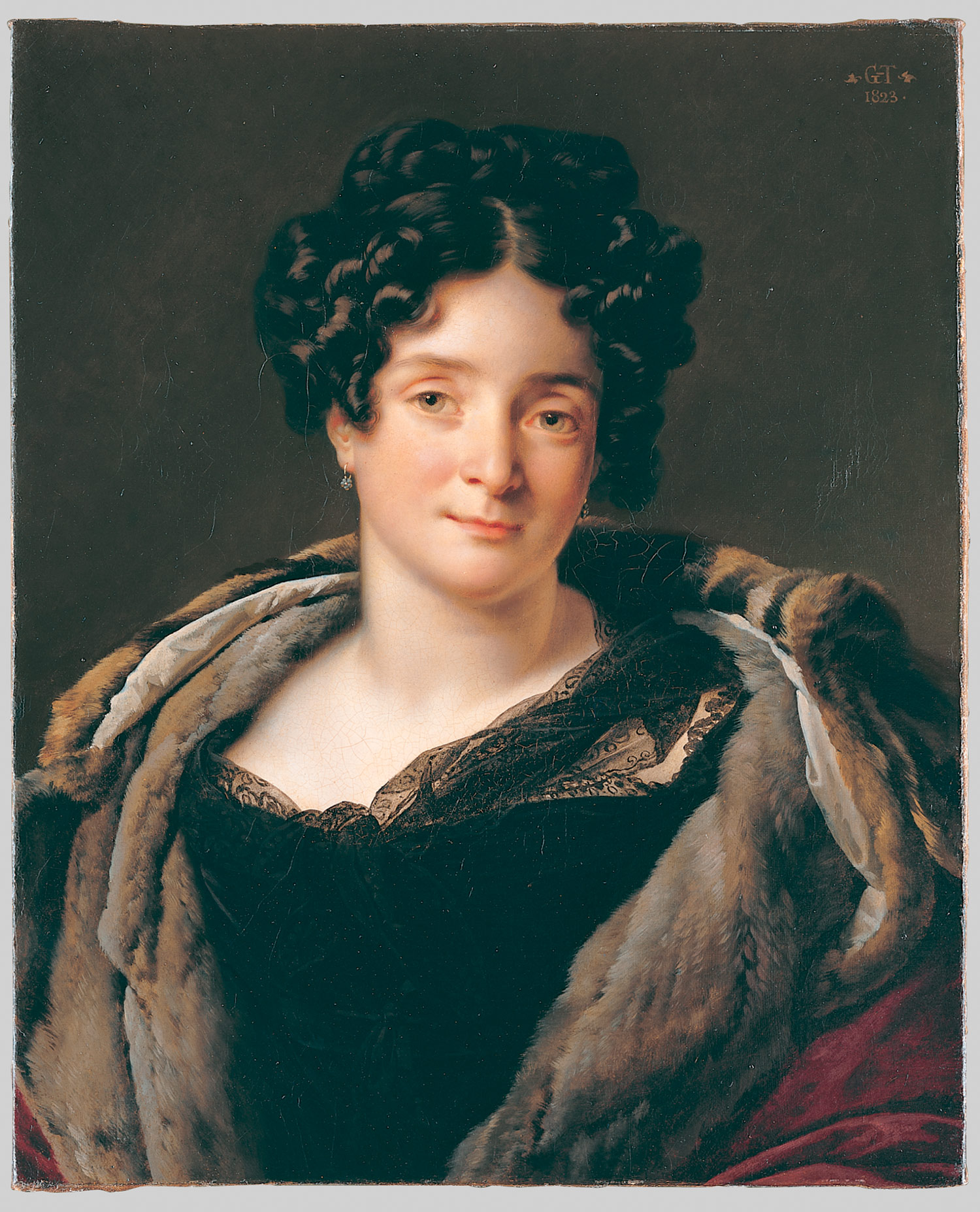 ---
Madame Jacques-Louis Étienne Reizet (Colette-Désirée-Thérèse Godefro, 1782–1850), 1823
Anne-Louis Girodet-Trioson (French, 1767–1824)
Oil on canvas

23 3/4 x 19 1/2 in. (60.3 x 49.5 cm)
Signed and dated (upper right): G-T / 1823
Purchase, Gifts of Joanne Toor Cummings, Mr. and Mrs. Richard Rogers, Raymonde Paul, and Estate of Dorothy Lichtensteiger, by exchange, 1999 (1999.101)
Returning to France after study in Italy, Girodet broke with his master, Jacques-Louis David, to create a personal style that treated fanciful subjects with imaginative pictorial effects. In portraiture, however, Girodet remained true to the precepts that he had learned in David's studio. This work, one of the artist's last portraits, betrays the meticulous technique characteristic of David's Neoclassicism, as well as Girodet's fascination with the perfected forms of Florentine Renaissance painting.
Letters exchanged by Girodet and Mme Reizet indicate that artist and patron knew each other well and that every detail of the picture was discussed. Girodet thought, for example, that the black velvet dress would complement Mme Reizet's beautiful complexion. Girodet exhibited this portrait at the Paris Salon of 1824, his last.
Mme Reizet's husband was a prominent government official; their son, Frédéric Reiset (1815–1891), became curator of drawings and, later, of paintings at the Musée du Louvre. He ended his career as director of the French National Museums. This canvas remained with the family until recently and is remarkably well preserved.
Related