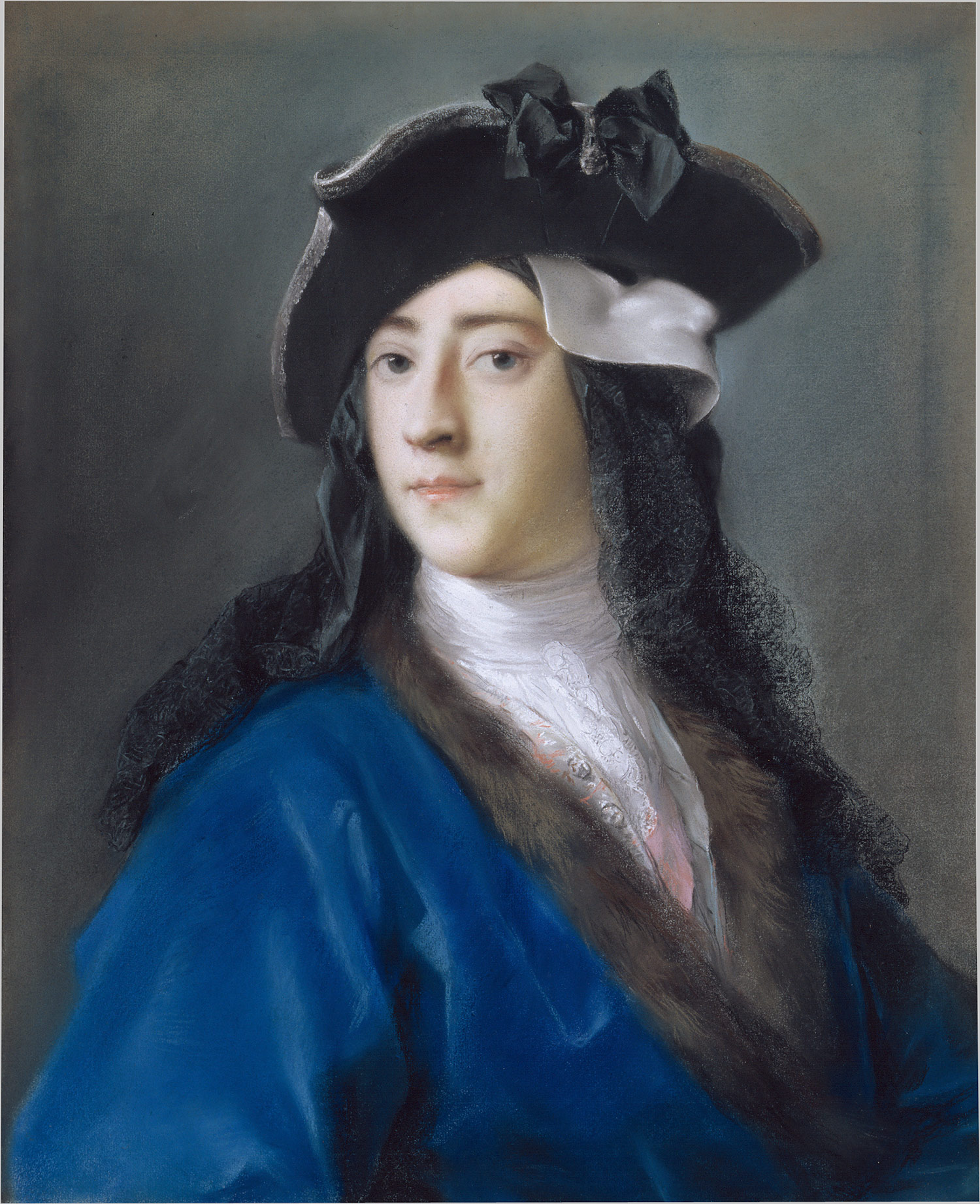 ---
Gustavus Hamilton (1710–1746), Second Viscount Boyne, in Masquerade Costume, 1730–31
Rosalba Carriera (Italian, 1673–1757)
Pastel on blue paper, laid on canvas

22 1/4 x 16 7/8 in. (56.5 x 42.9 cm)
Purchase, George Delacorte Fund Gift, and Gwynne Andrews, Victor Wilbour Memorial, and Marquand Funds, 2002 (2002.22)
Rosalba Carriera, who worked primarily in pastel and in miniature, was Venice's most famous portraitist, while Viscount Boyne was an Irish aristocrat who visited the city twice—during the carnival seasons of 1730 and 1731—in the course of his Grand Tour. Such pastel portraits were given to family members or as tokens of friendship. Boyne probably commissioned this work, as well as two variants now in English private collections.
In addition to stylish linen, damask, and a fur-trimmed coat, the sitter wears carnival costume: a lace bautta, or veil, and a half-mask, cocked under his tricorne hat. The artist captures the sitter's commanding gaze and stance. The flesh tones and the blues and blacks are typically lustrous.
Carriera was celebrated abroad as well. She had been admitted not only to the academies of Rome and Bologna, but also, during a visit to Paris in 1721, to the Académie Royale de Peinture et de Sculpture. She received commissions from the courts of Modena, Vienna, and Dresden, and although she never visited London, she was much patronized by travelers from Great Britain and Ireland, such as the gentleman depicted here.
Related