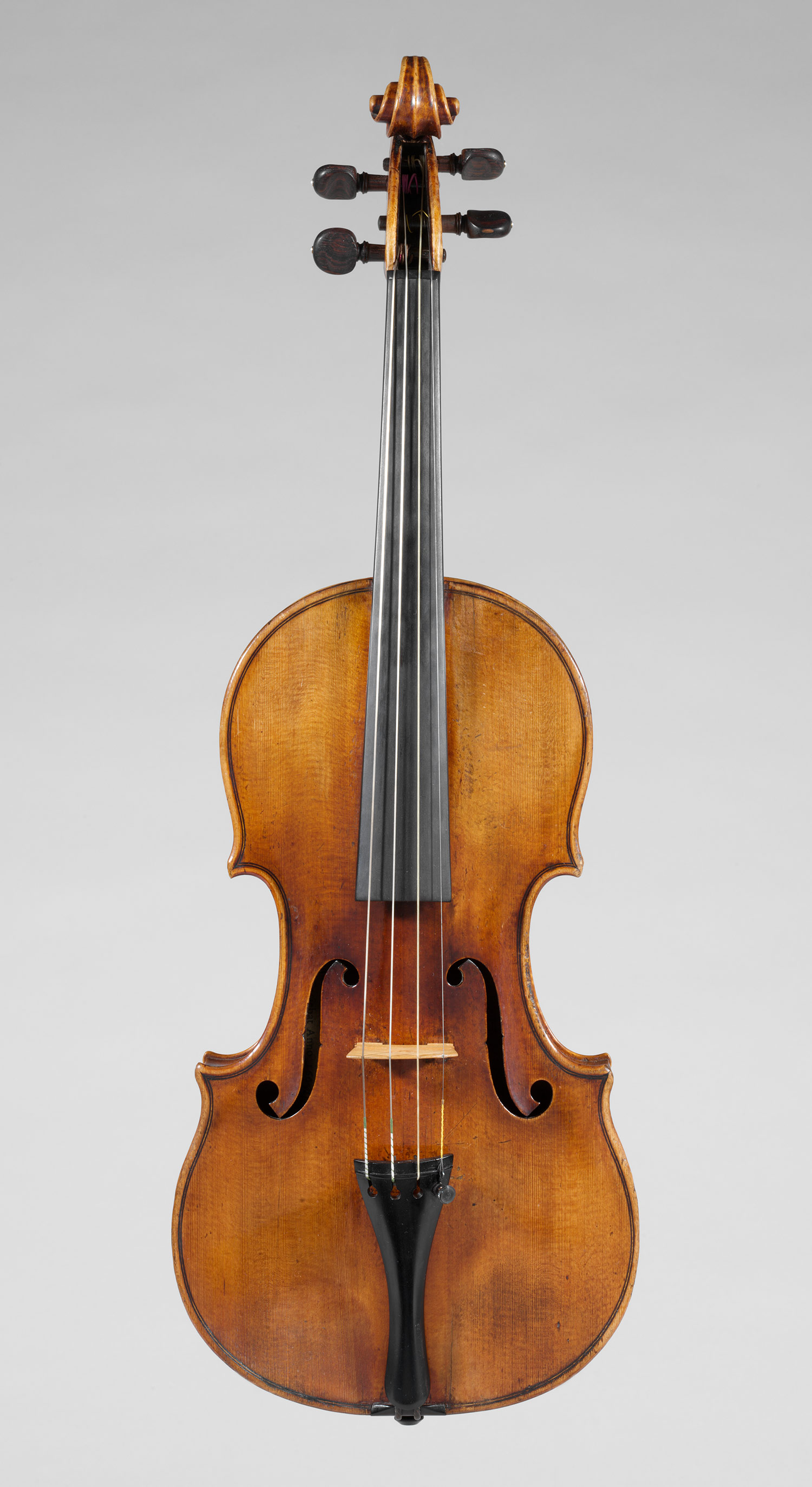 ---
---
Related Multimedia
Fritz Kreisler (1875–1962), "Preludium". Performed by Jörg-Michael Schwarz and recorded at The Metropolitan Museum of Art in February 2010.
---
Liebesleid by Fritz Kreisler (1875–1962). Performed by Sean Avram Carpenter and Gabriela Martinez, piano.
Violin: "The Francesca", 1694
Antonio Stradivari (Italian, 1644–1737)
Cremona, Italy
Maple, spruce, ebony

L. 23 in. (58.4 cm), W. 8 in. (20.3 cm)
Bequest of Annie Bolton Matthews Bryant, 1933 (34.86.2)
Antonio Stradivari has long been thought to have been an apprentice of Nicolò Amati, but census documents do not list Stradivari as a garzone (shopboy) in the Amati household. Stradivari's early instruments do show the stylistic influence of the Amati, but as Girolamo II and Nicolò were the principal makers in Cremona during Stradivari's formative years, it would be natural for Stradivari to have been influenced by their work. Antonio Stradivari worked with two of his sons, Francesco (1671–1743) and Omobono (1679–1742), and today over 600 instruments survive from this prodigious workshop. Stradivari experimented with the shape and arching of the violin. In 1690, he devised a somewhat longer and narrower body outline that is referred to as the "long pattern." By 1700, he abandoned this pattern and reverted to the broader shape that was typical of his earlier violins.
This work of art also appears on Connections: Intention
Related