Captain George K. H. Coussmaker (1759–1801)
Sir Joshua Reynolds British

Not on view

For this work of exceptional quality, Reynolds gave close attention to the dashing lieutenant and captain in the first regiment of Foot Guards, recording no fewer than twenty‑one appointments with his sitter. Two more sittings were devoted to Coussmaker's horse, who appears to bow down before this consummate English gentleman.
#5109. Captain George K. H. Coussmaker (1759–1801)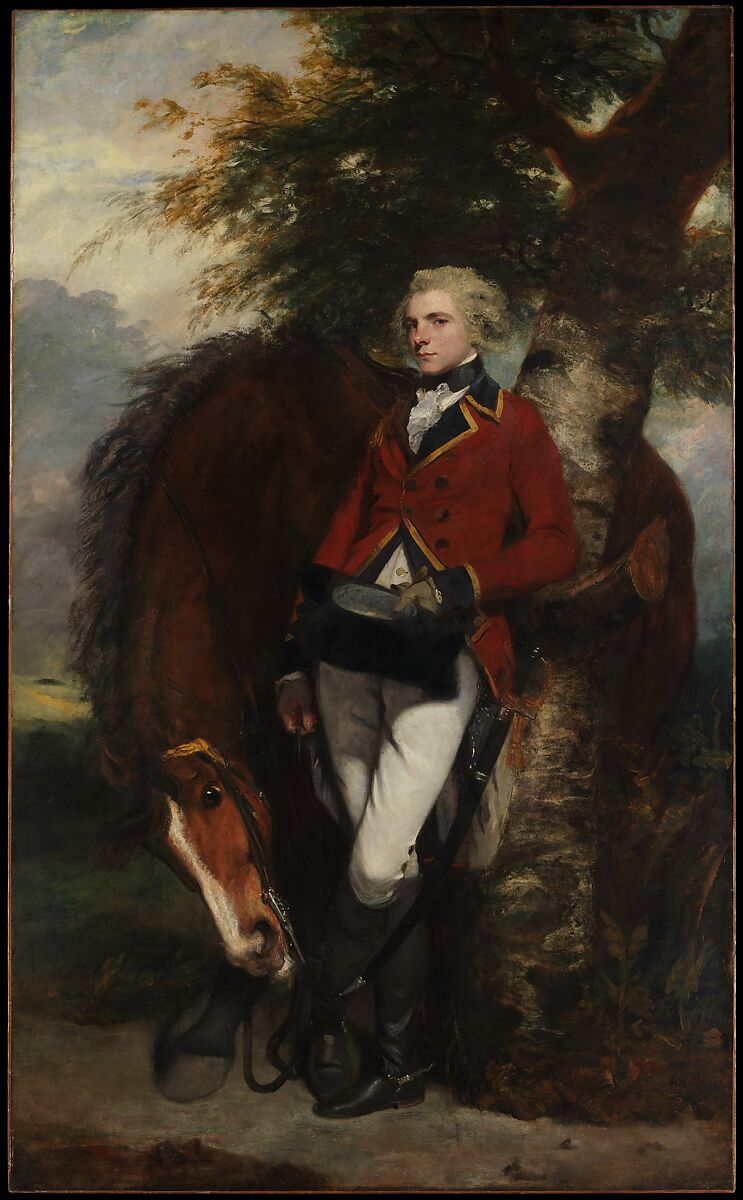 This artwork is meant to be viewed from right to left. Scroll left to view more.