Profiles
Documenting a Legacy
Mary Griggs Burke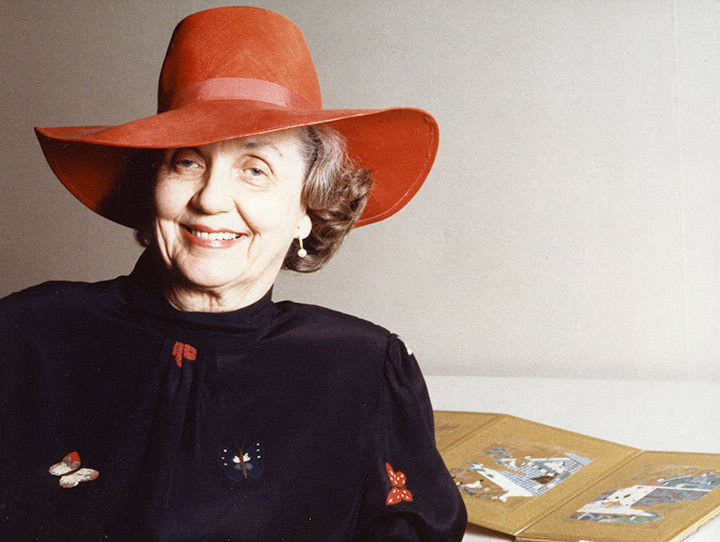 Mary Griggs Burke at the opening of A Selection of Japanese Art from the Mary and Jackson Burke Collection, Tokyo National Museum, May 1985
The Mary Griggs Burke papers arrived at the Museum in 2015 as a complement to Mrs. Burke's landmark bequest of Japanese and Korean art. The Museum Archives and the Department of Asian Art launched a collaborative project to organize these files and make them available for scholarly research. This archival collection will not only enlighten understanding of the Burke bequest, but illuminate Mrs. Burke's role as a pioneering collector and philanthropist.
This project includes the preservation of correspondence, scrapbooks, documents, and audio-visual materials, which will ensure the collection's integrity for long-term storage and access. In the coming months, new research aids will help scholars access their desired topics within this sizable group of materials.
Recently, an exciting moment in the project came with the discovery of film footage of Mrs. Burke at the exhibition opening of her collection at the Tokyo National Museum in the spring of 1985. Mrs. Burke was met at the airport by photographers and a film crew, and followed during her first walk-through of the exhibition. Mrs. Burke's excitement is evident, and the footage provides a wonderful visual record of an event she deemed a high point of her life.
—Angela Salisbury, Senior Associate for Archival Processing