Still Life: Fish
William Merritt Chase American

On view at The Met Fifth Avenue in Gallery 774
Beginning in 1904, Chase made many large-scale still-life paintings of fish, usually during his summer teaching trips to Europe. Executed with the bravura brushwork and dark palette of his early Munich period, this painting shows the influence of Chase's contemporary, the French artist Antoine Vollon, and of the seventeenth-century Spanish still lifes that Vollon also appreciated. The canvas shows a tabletop with a plate containing a striped bass and a salmon; a weakfish lies directly on the table and a bowl appears in the background. Chase's goal seems to have been to make what he called "an uninteresting subject so inviting and entertaining by means of fine technique that people will be charmed at the way you've done it."

Writing in "The New Republic" in March 1917, the American connoisseur and collector Leo Stein commented on Chase's still-life paintings of fish: "Of all non-sentimental still life . . . they are with their bulging mass and sweeping line the most expressive. Chase seems to take a saturated satisfaction in the swell and swing of the thick soft-bodied fish. They give far more result at a lesser price of organization than groups of smaller or less expressively shaped objects."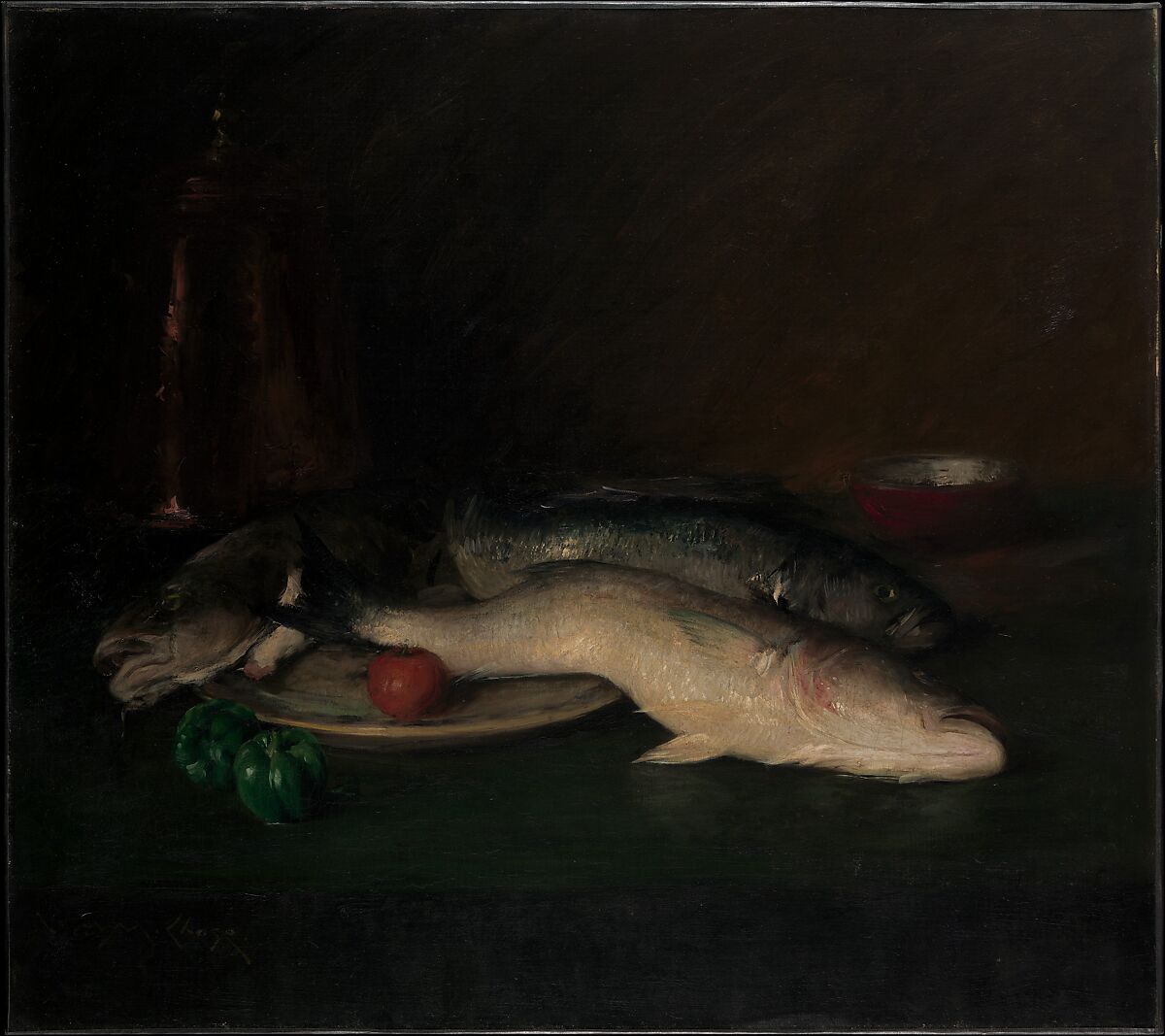 This artwork is meant to be viewed from right to left. Scroll left to view more.