A Gorge in the Mountains (Kauterskill Clove)
Sanford Robinson Gifford American

On view at The Met Fifth Avenue in Gallery 761
Gifford was the only major Hudson River School painter to have actually grown up in the Catskills region of New York made famous by Thomas Cole, the school's founding figure. Rather than focusing on a central mountain or waterfall, as had most artists in earlier depictions of the landscape, Gifford chose to feature light and atmosphere as viewed from Kauterskill (Kaaterskill) Clove in the eastern Catskill Mountains. The result is a shift from the sublime to the meditative. A hunter and his dog climb the rocks at the left, merging with the terrain as they make their way to the platform overlooking the ravine, which is burnished by an Indian summer haze. From 1845 until his death in 1880, Gifford chose Kauterskill Clove in the Catskill Mountains as one of his favorite subjects. This painting, dated 1862, was called "Kauterskill Falls" in the catalogue of the 1876 New York Centennial Loan Exhibition of Paintings, as well as in the 1881 official catalogue of Gifford's work. The title has since been changed to "Kauterskill Clove," for the view is from the east, looking west to Haine's Falls at the head of the clove.
#4358. American Art: A Gorge in the Mountains (Kauterskill Clove)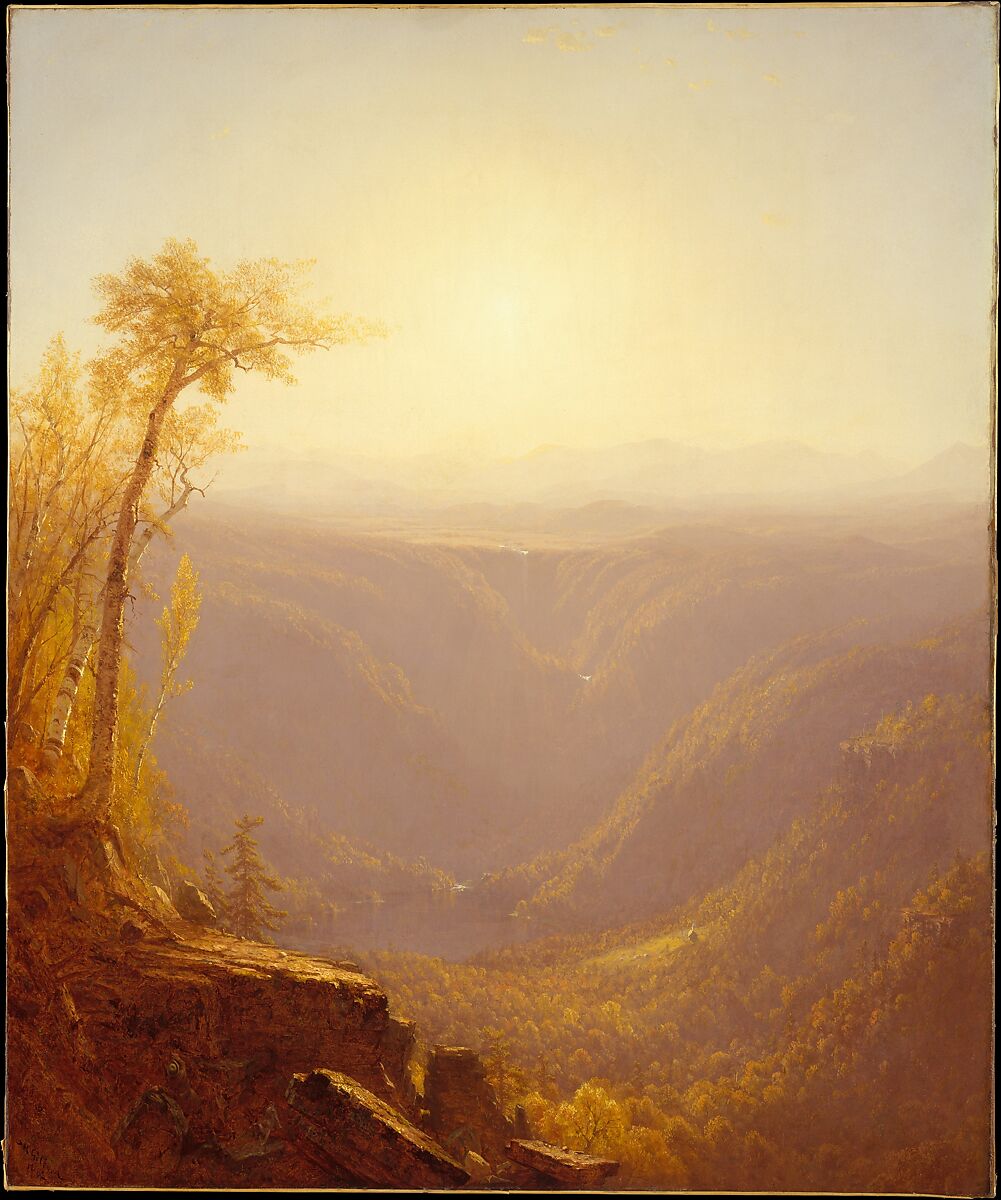 This artwork is meant to be viewed from right to left. Scroll left to view more.