Dressing for the Carnival
Winslow Homer American

Not on view
In this Reconstruction-era painting, Homer evokes the dislocation and endurance of African American culture that was a legacy of slavery. The central figure represents a character from a Christmas celebration known as Jonkonnu, once observed by enslaved people in North Carolina and, possibly, eastern Virginia. Rooted in the culture of the British West Indies, the festival blended African and European traditions. After the Civil War, aspects of Jonkonnu were incorporated into Independence Day events; the painting's original title was Sketch—4th of July in Virginia. The theme of independence was particularly relevant in 1877, when emancipated Black Americans in the South saw an end to their brief experience of full civil rights with the final withdrawal of federal troops.
#4363. Winslow Homer: Crosscurrents. Dressing for the Carnival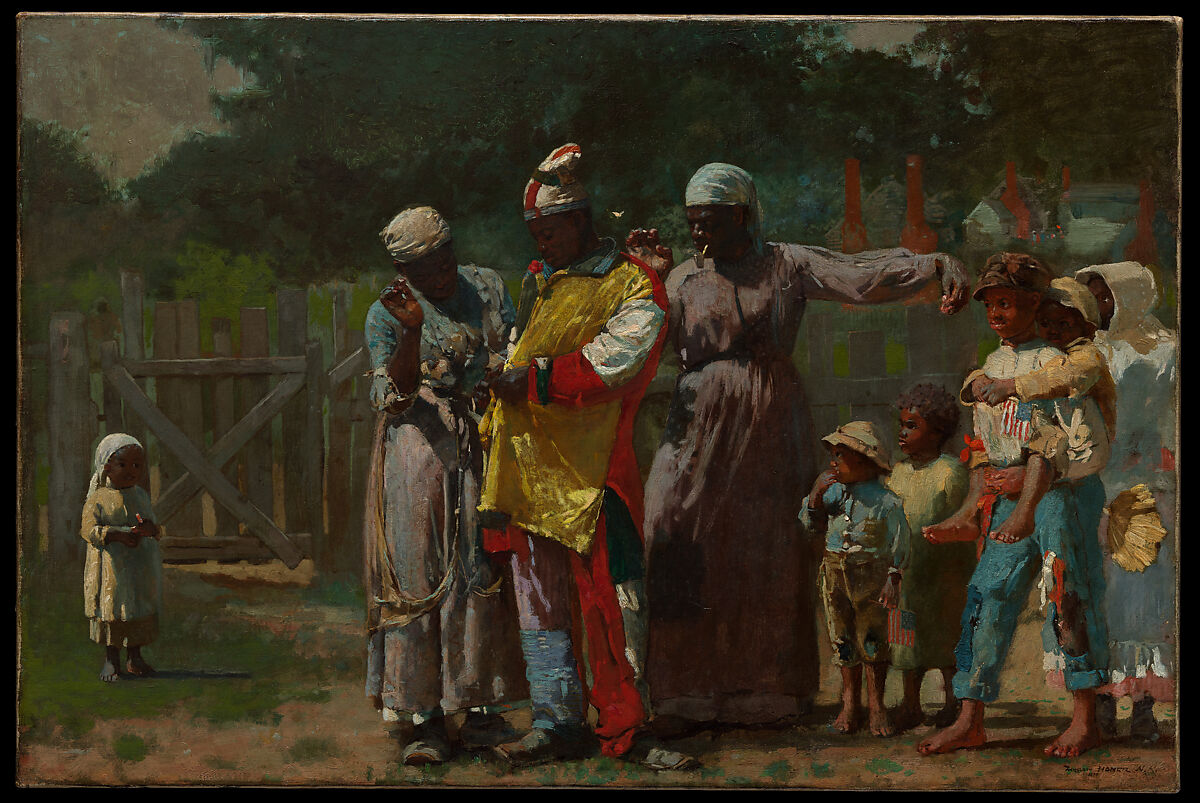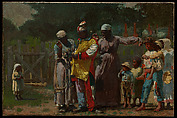 This artwork is meant to be viewed from right to left. Scroll left to view more.