Edward Alexander MacDowell
Helen Farnsworth Mears American

Not on view
MacDowell (1861–1908) was an internationally recognized composer, pianist, and teacher and was the first professor of music at Columbia University. During his last years, MacDowell dreamed of establishing a retreat at his farm in Peterborough, New Hampshire, where writers, artists, musicians, and composers would find creative inspiration in the natural surroundings. The MacDowell Colony, founded in 1907 and still active today, was managed by his widow, Marian Nevins MacDowell, until 1946.

MacDowell's deteriorating health prompted Marian MacDowell to commission this portrait in 1906. She first turned to Augustus Saint-Gaudens, who, also ill, recommended Mears, one of his former pupils. Mears' indebtedness to Saint-Gaudens's masterful bas-relief style is evident. For this portrait, she drew compositional inspiration from Saint-Gaudens's Robert Louis Stevenson (12.76.1) in such aspects as the seated profile position and the personalized inscription. At MacDowell's request, Mears included in the inscription a line from one of his poems, as well as several bars from the third movement of his Sonata Tragica (op. 45, 1891–92) for the piano.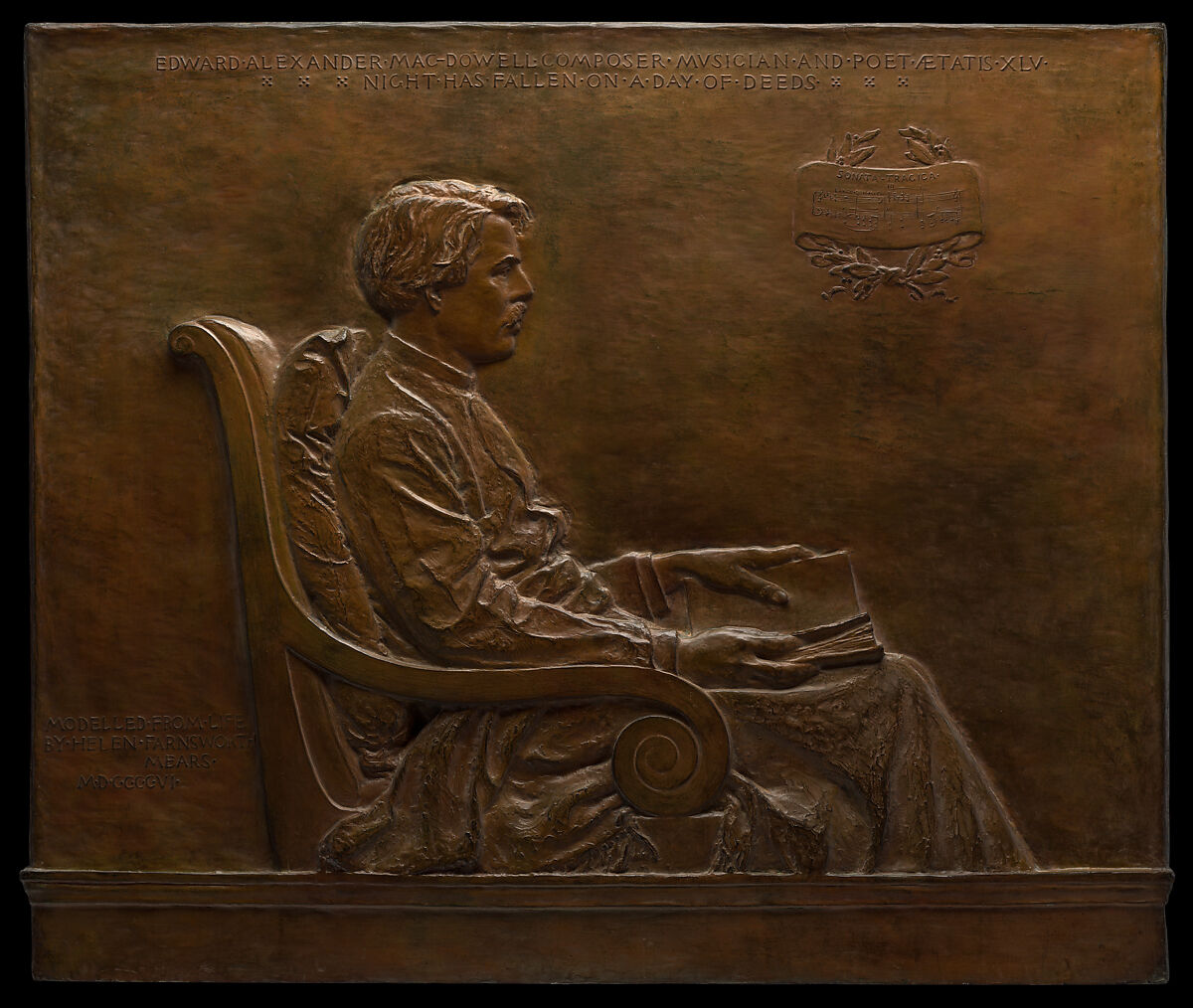 This artwork is meant to be viewed from right to left. Scroll left to view more.