The Sortie Made by the Garrison of Gibraltar
John Trumbull American

On view at The Met Fifth Avenue in Gallery 753
This painting depicts the events of the night of November 26, 1781, when British troops, long besieged by Spanish forces at Gibraltar, made a sortie, or sudden attack, against the encroaching enemy batteries. The focal point of the painting is the tragic death of the Spanish officer Don Jose de Barboza. Abandoned by his fleeing troops, he charged the attacking column alone, fell mortally wounded, and, refusing all assistance, died near his post. Trumbull portrays him rejecting the aid of General George Eliott, commander of the British troops. This work, the largest and last of three versions of the subject that Trumbull executed between 1786 and 1789, demonstrates his ambition to solidify his reputation on the basis of the highly respected genre of history painting.
#4334. American Art: The Sortie Made by the Garrison of Gibraltar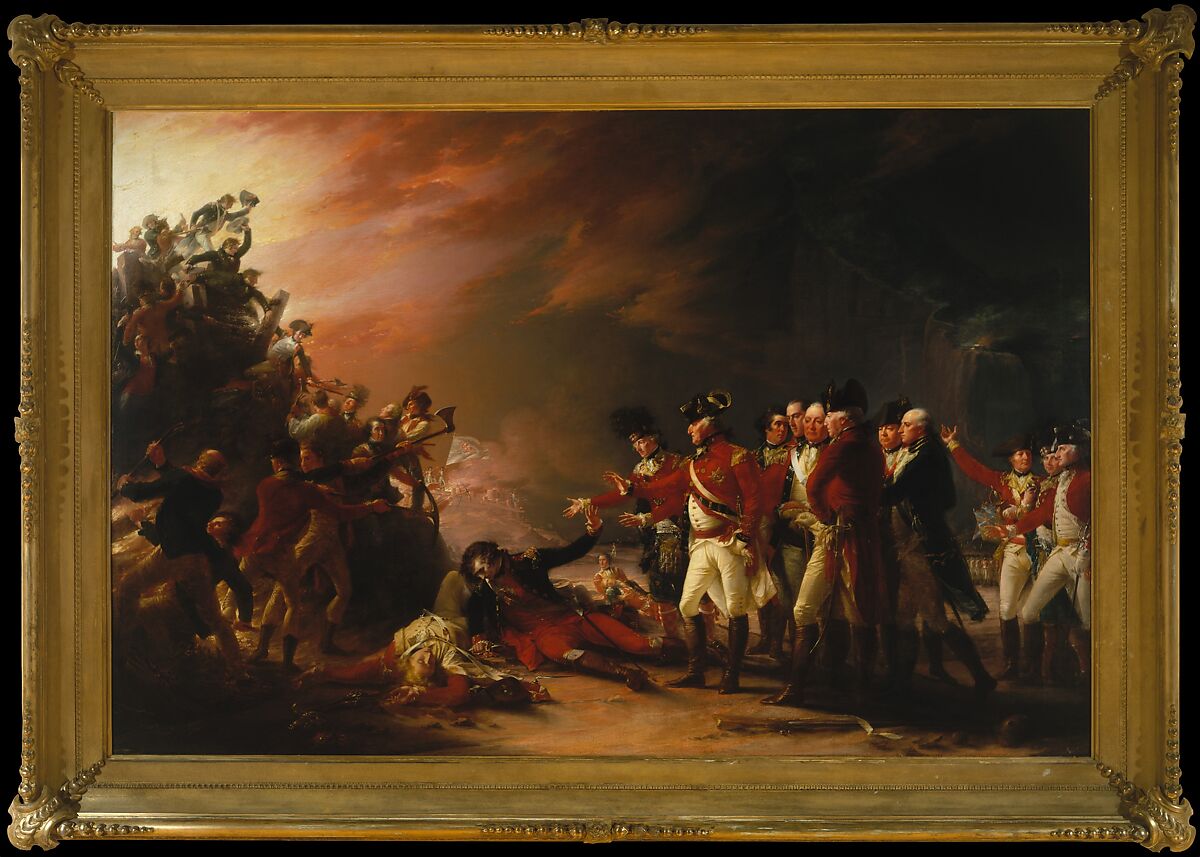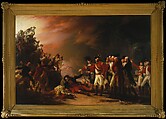 This artwork is meant to be viewed from right to left. Scroll left to view more.