Marble statue of a wounded warrior
On view at The Met Fifth Avenue in Gallery 153
Copy of a Greek bronze statue of ca. 460–450 B.C.

The subject of this statue has not been identified with certainty. The warrior held a shield on his left arm and probably a spear in his right hand, and he stands with his feet carefully placed on a sloping surface. The figure must have some association with the sea because a planklike form surrounded by waves is carved on the plinth of a second copy in the British Museum, London. It has been suggested that he is the Greek hero Protesilaos, who ignored an oracle's warning that the first Greek to step on Trojan soil would be the first to die in battle. This statue might represent him descending from the ship ready to meet his fate. Following the discovery of a wound carved in the right armpit, the figure was reinterpreted as a dying warrior falling backward and identified as a famous statue by the sculptor Kresilas. Many other identifications have been suggested to explain the unusual stance and the unique iconography of this statue and of the copy in London, but none has been generally accepted.
#1037. Marble statue of a wounded warrior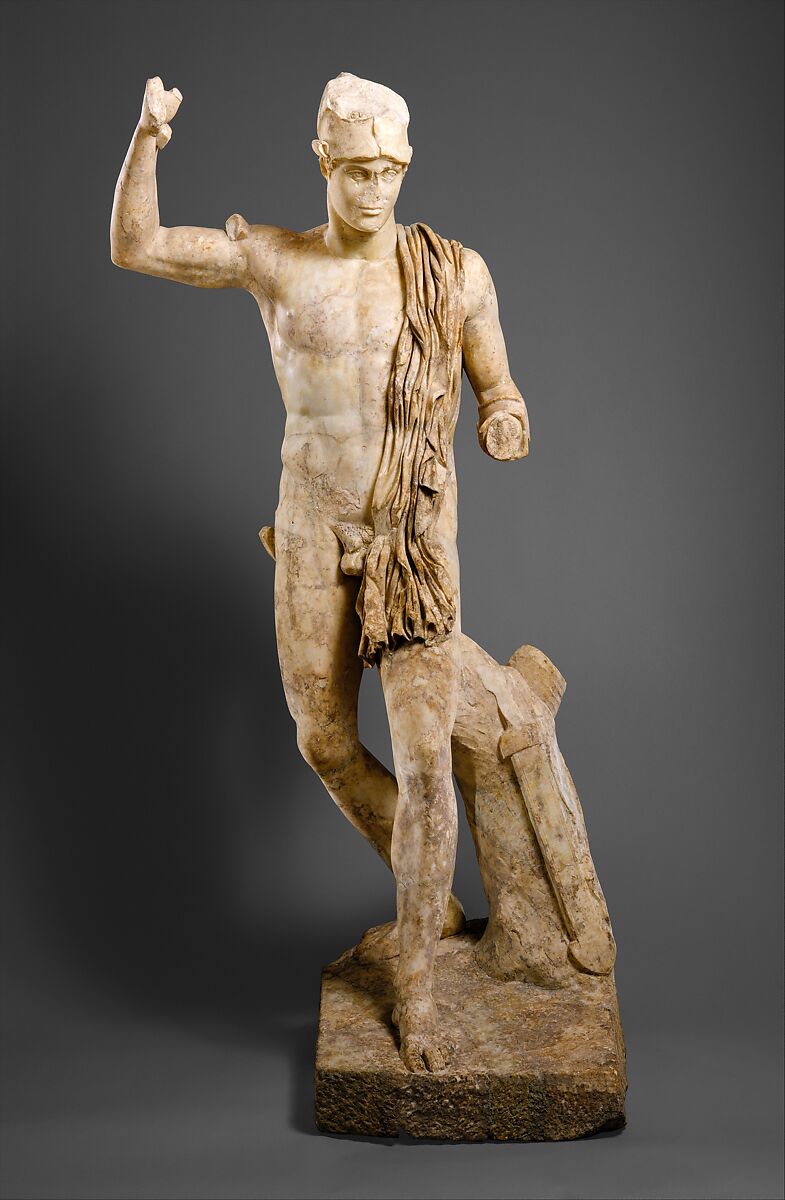 This artwork is meant to be viewed from right to left. Scroll left to view more.