Daniel Strobel, Jr.
John Vanderlyn American

Not on view
As a young painter trained at the Academy in Paris in the post-Revolution years, Vanderlyn made a living both drawing and painting portraits of the American Community in France. In the pair of exquisitely wrought neoclassical portraits of the Strobel family--comparable to those of the young J.A.D. Ingres at this time--Vanderlyn deliberately contrasts the formality and angularity of Daniel Strobel with the more direct appeal and curvilinear forms of Anna and their toddler son (17.134.3). Anna Church Strobel was the daughter of the first American Minister to Portugal, and both the wife and sister of American Diplomats in France.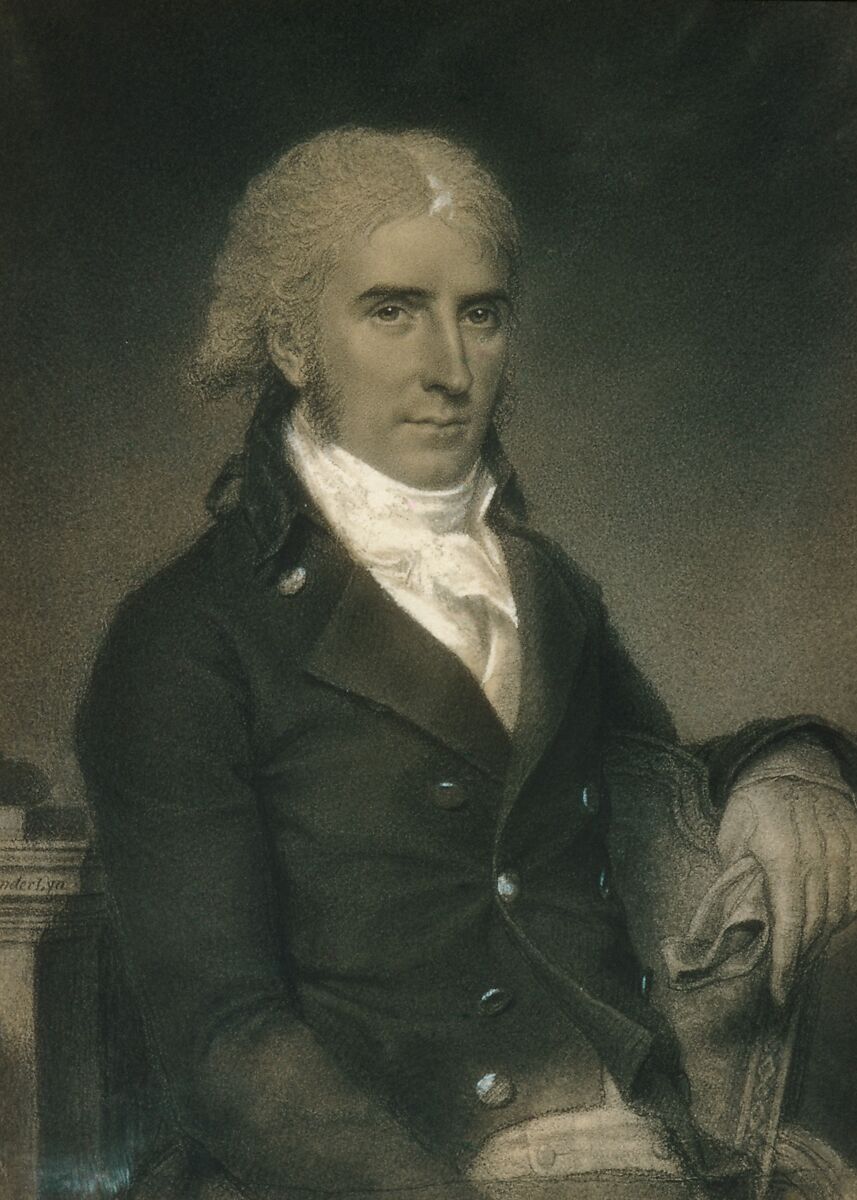 This artwork is meant to be viewed from right to left. Scroll left to view more.