Quilt, Eagle pattern
Not on view
After the Great Seal of the United States was adopted by the Continental Congress in 1782, the image of the American eagle became an extremely popular design element, used to adorn all types of late-eighteenth- and early-nineteenth-century decorative art objects. The eagle motif was employed with great sophistication by the cabinetmakers of Federal America; however, its appearance on handmade quilts is often whimsical.

Although many Eagle quilts were made at the time of the nation's Centennial in 1876, the Museum's Eagle quilt, which unfortunately came to us with no provenance, is thought to have been made a few decades earlier. The quilt features a large single eagle at its center with twenty-six stars above the eagle's head. The number of stars may provide a significant clue to the date of the quilt. In 1837, Michigan was admitted to the Union as the twenty-sixth state, and since national events were often commemorated by quiltmakers, this piece may well have been made in celebration of that event. The printed cottons pieced and appliquéd into the quilt also appear to date from the 1830s and 1840s. The blue and white stripe in the zigzag border is particularly distinctive; it could be an American attempt to emulate the English rainbow prints so popular during those years.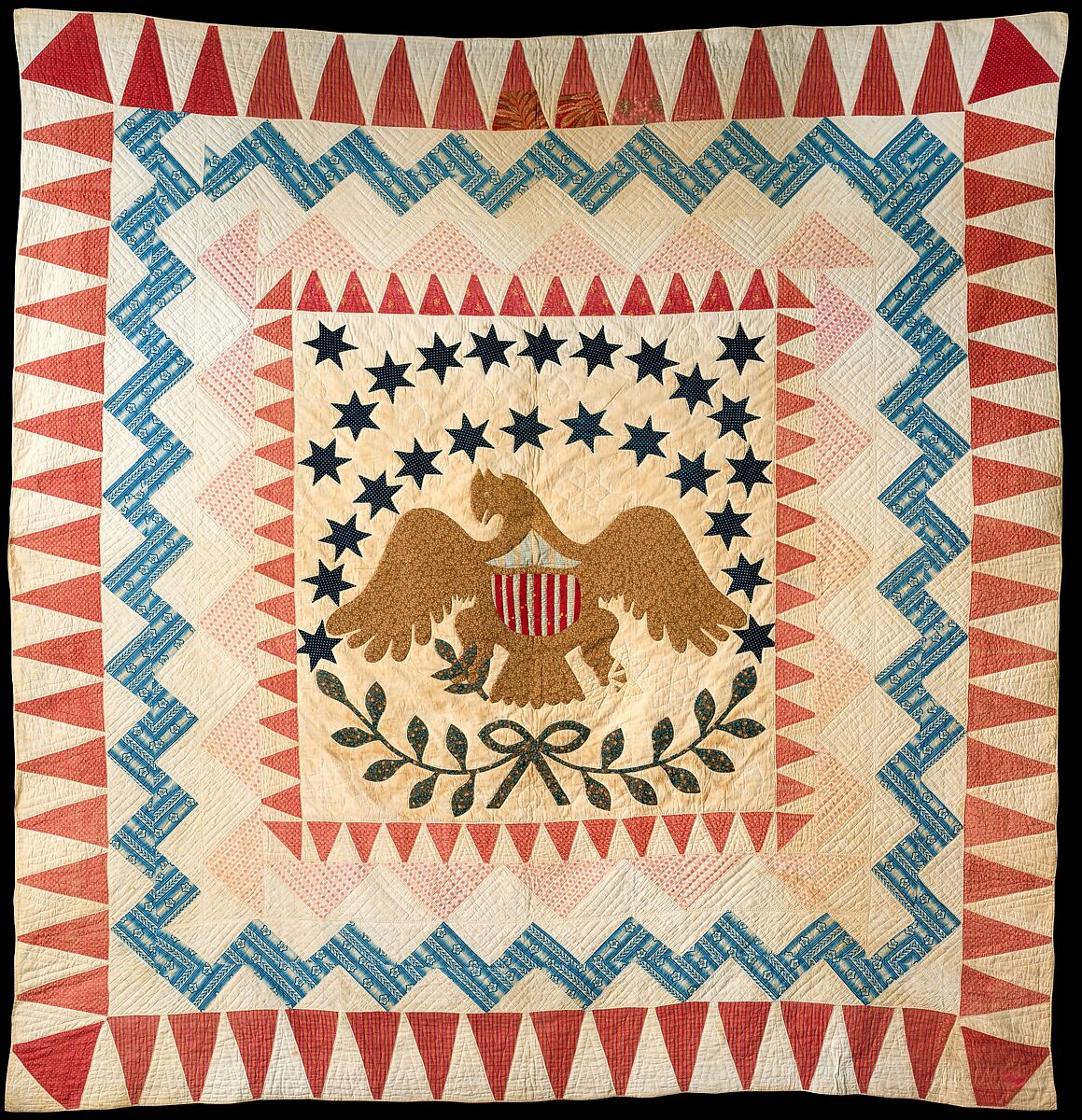 This artwork is meant to be viewed from right to left. Scroll left to view more.