Ivy textile
Designer Associated Artists American

On view at The Met Fifth Avenue in Gallery 743
Candace Wheeler (1827-1923), who probably designed this textile, was a partner in Louis Tiffany's short-lived interior decorating firm, "Louis C. Tiffany and Associated Artists, along with painter Samuel Colman and designer Lockwood de Forest. When the firm dissolved and Wheeler went on to create her own textile design company, she retained the name, "Associated Artists." Her work, like this fragment, often incorporated the letters AA.

The ivy pattern was made using an offset roller-printing technique to create the illusion of multiple layers of leaves or of the ivy casting shadows on the surface behind it. The pattern was first printed in a pale green dye that makes the background layer of ivy; then the same printing roller was coated with a dark green dye and placed at a different starting point ("offset"), and the fabric was printed a second time. Using this simple technique Wheeler was able to influence the viewer's perception of light and shadow—a concept fascinating to her and one that she experimented with further in some of her highly sophisticated silk designs.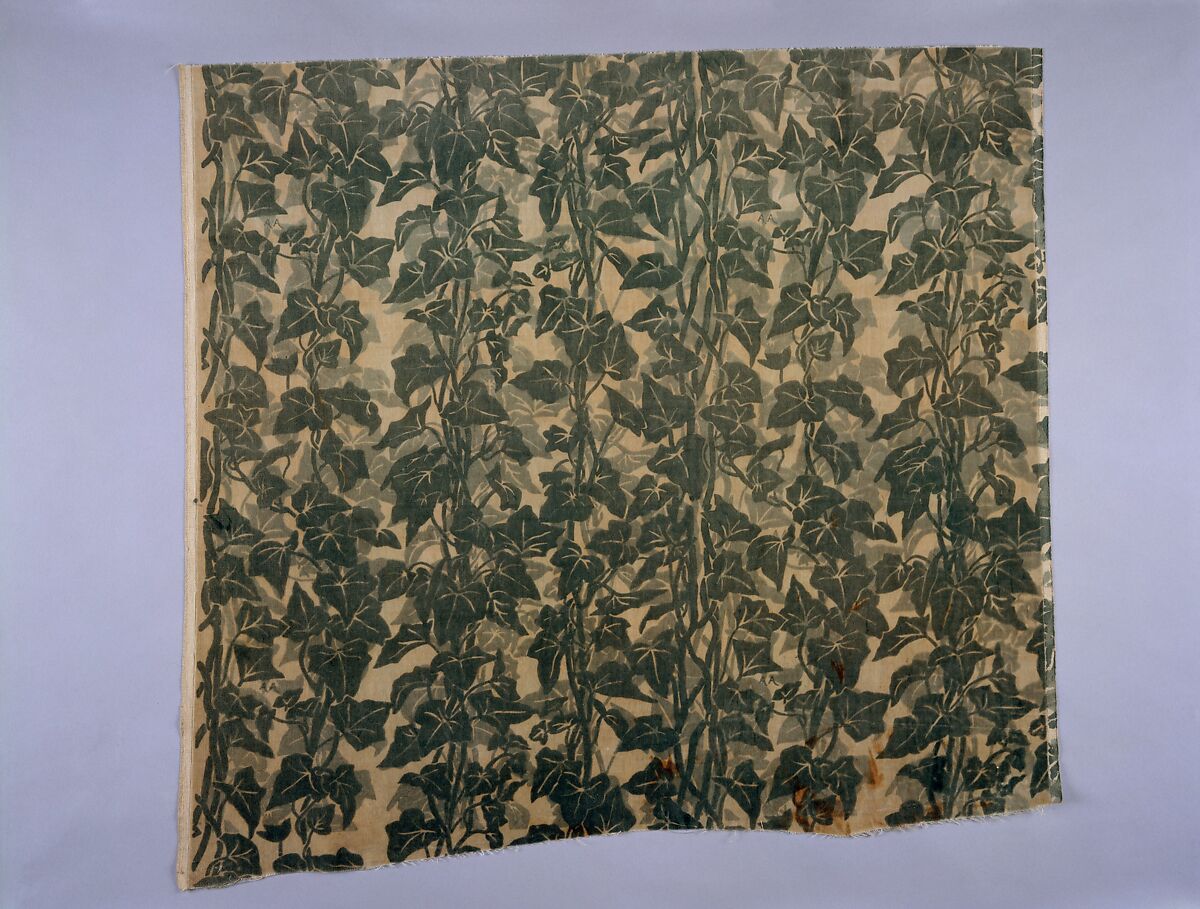 This artwork is meant to be viewed from right to left. Scroll left to view more.