"The Feast of Sada", Folio 22v from the Shahnama (Book of Kings) of Shah Tahmasp
Author Abu'l Qasim Firdausi Iranian
Painting attributed to Sultan Muhammad Iranian

Not on view
In the reign of Hushang, grandson of Gayumars, the world came to understand the usefulness of minerals and the arts of smithery, agriculture, and irrigation. One day, Hushang spied a dragon lurking behind the rocks. He hurled a stone at it, which missed the monster but hit a larger rock, causing sparks to fly. Realizing the significance of this phenomenon, Hushang built a large fire and held a feast to celebrate its discovery. The witty yet benevolent depictions of people and animals characterize the liveliest of Sultan Muhammad's creations. Also typical of his style is the oval composition with mountains rising into the margins of the page.
#9794. Kids: "The Feast of Sada", Folio from the Shahnama (Book of Kings) of Shah Tahmasp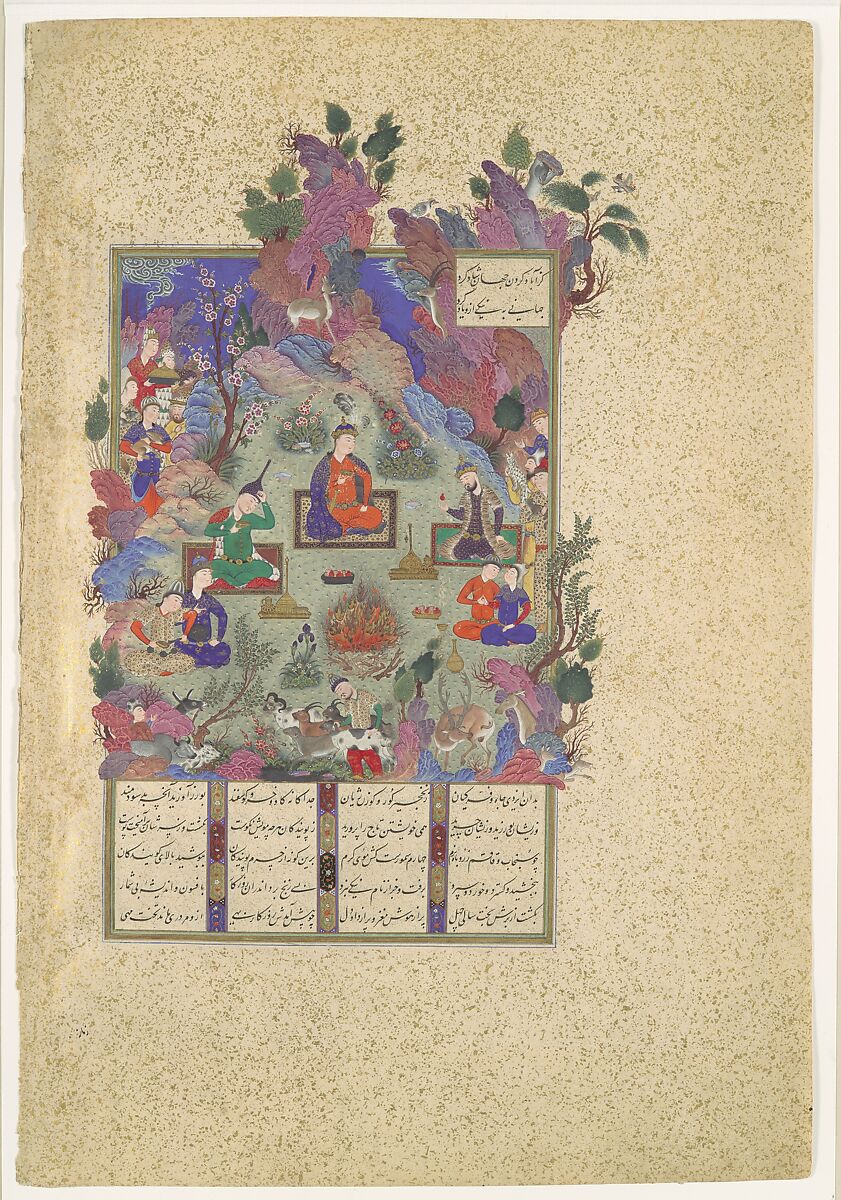 This artwork is meant to be viewed from right to left. Scroll left to view more.