Folio from the "Qur'an of `Umar Aqta'
Calligrapher `Umar Aqta'

On view at The Met Fifth Avenue in Gallery 450
This fragment of a page comes from one of the largest copies of the Qur'an ever produced. Each line of script, written in the muhaqqaq style, is over three feet long, and each page was originally over seven feet tall. This page probably comes from a gigantic Qur'an that the calligrapher 'Umar Aqta' wrote for the ruler Timur (Tamerlane, d. 1405). Apparently Timur was unimpressed after 'Umar Aqta' wrote a Qur'an so small that it could fit under a signet ring, so the calligrapher wrote another Qur'an so large it had to be brought to Timur on a cart.
#6671. Folio from the "Qur'an of 'Umar Aqta"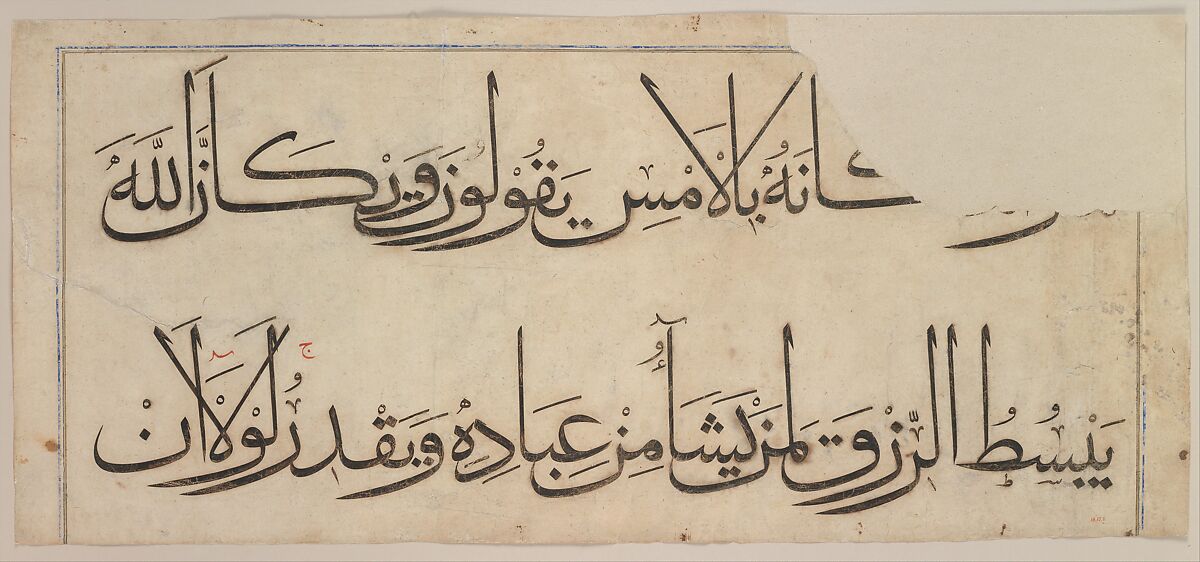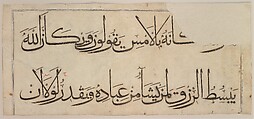 This artwork is meant to be viewed from right to left. Scroll left to view more.