Last Judgment in an Initial C
Lorenzo Monaco (Piero di Giovanni) Italian

Not on view
This miniature was excised from an antiphonary (one of the principal choir books of Catholic devotion) painted by Lorenzo Monaco for the Camaldolese convent of Santa Maria degli Angeli, Florence. The initial C introduces one of the responses for the celebration of the Office of the Dead: "Credo quod redemptor meus vivit, et novissimo die terra resurrecturus sum, et in carnee mea videbo Deum, Salvatorem meum" (I believe that my Redeemer lives, and that on the last day I shall rise from the earth and in my flesh I shall see God, my Savior). Inside the initial, the bust-length figure of Christ, his right hand raised in judgment, emerges from a bank of clouds set against a burnished gold background. To his right, an angel blows the trumpet of the Last Judgment. Below them, the dead emerge from cracks in the rocky ground, their hands clasped in prayer.

Written and illuminated over a period of 135 years beginning in 1370, the choir books of Santa Maria degli Angeli represent the crowning achievement of the art of illumination in early Renaissance Florence. The early fifteenth-century campaign of decoration was led by Lorenzo Monaco, a monk in Santa Maria degli Angeli, and the preeminent painter and illuminator in Florence until his death in 1423 or 1424. The convincing presence of the figures and spatial recession within this miniature, reflecting the newest Renaissance style of painting, are typical of the artist's illuminations throughout the series. According to the sixteenth-century biographer Giorgio Vasari, who described them as the most beautiful in all of Italy, the choir books were so admired by the Medici pope Leo X (r. 1513–21) that he had contemplated taking them for the Basilica of Saint Peter's. The entire series originally consisted of around twenty volumes. Following the suppression of the monastery at the beginning of the nineteenth century, eighteen volumes were transferred to the Biblioteca Laurenziana in Florence (where they remain at present). By then, many of them had already been deprived of miniatures, presumably cut out and sold to collectors, who often framed them as independent paintings. At some unknown date, the Lehman fragment was pasted onto another piece of parchment that was then glued on cardboard, and the areas around it filled in with pen-work decoration.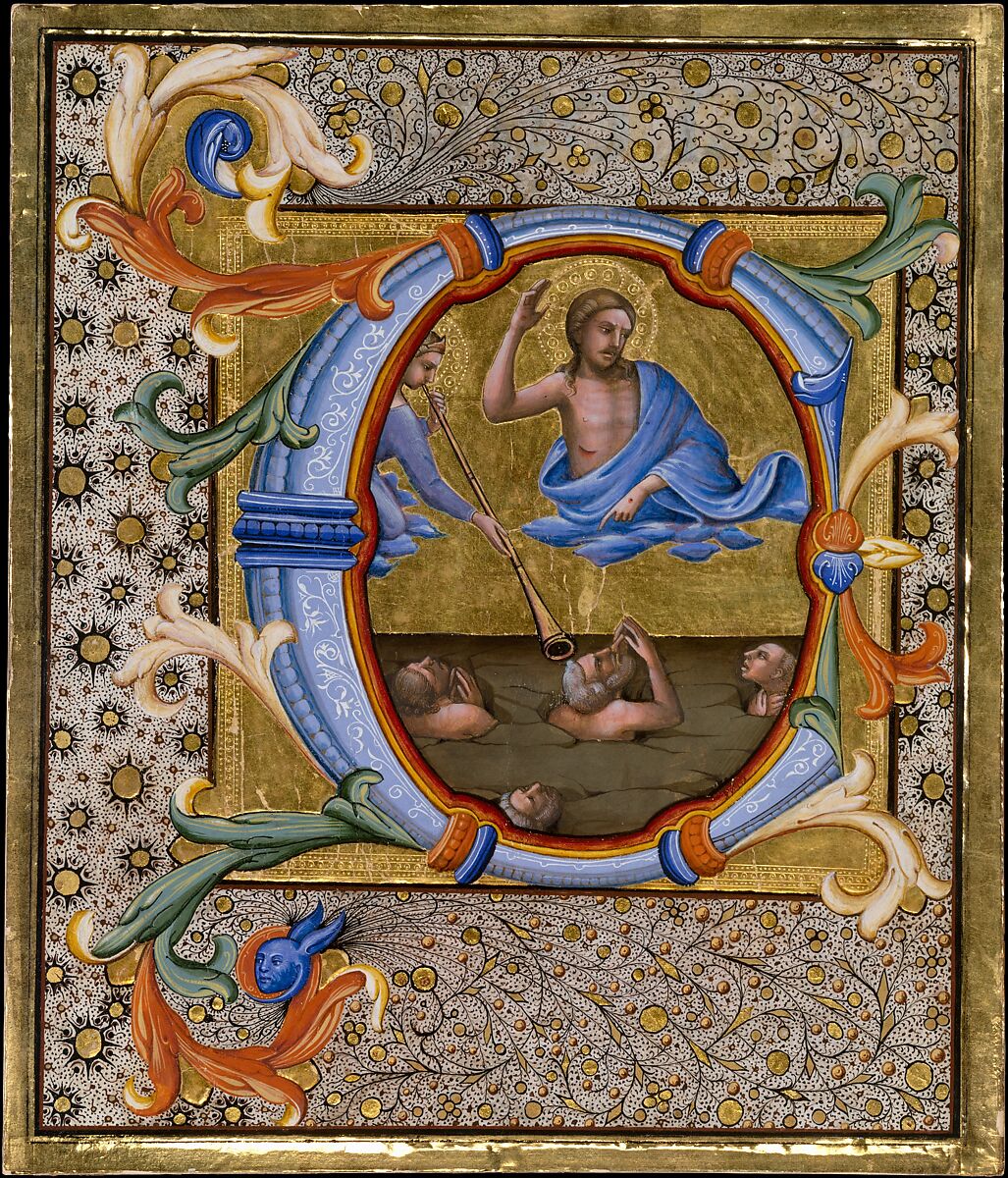 This artwork is meant to be viewed from right to left. Scroll left to view more.