Variations in Violet and Grey—Market Place, Dieppe
James McNeill Whistler American

Not on view
During Whistler's visit in 1885 to the Normandy seaside resort of Dieppe, he captured the busy market square from a high vantage point and accentuated the liveliness of the scene by using his sheet in a vertical format. The result was one of his most delightful and complex watercolors, filled with energy, variety, and interest despite its surprisingly small size. The sheet offers a catalogue of the techniques Whistler had mastered by the mid-1880s, the zenith of his work in watercolor. Precise brushstrokes create picturesque figures gathered in the foreground, abstract dabs suggest the distant crowd, and delicate washes indicate old buildings around the square. The title, "Variations in Violet and Gray," invokes both the musical associations that Whistler so often pursued in creating and naming his works and his preference for harmonious arrangements distilled from the world of appearances.

Following the successful London exhibition of the watercolor in 1886, it was shown in Paris in 1887, to acclaim and appreciation by contemporaries such as Camille Pissarro, and in New York in 1889. Its rich exhibition history enhancees its importance, which Whistler himself appears to have recognized.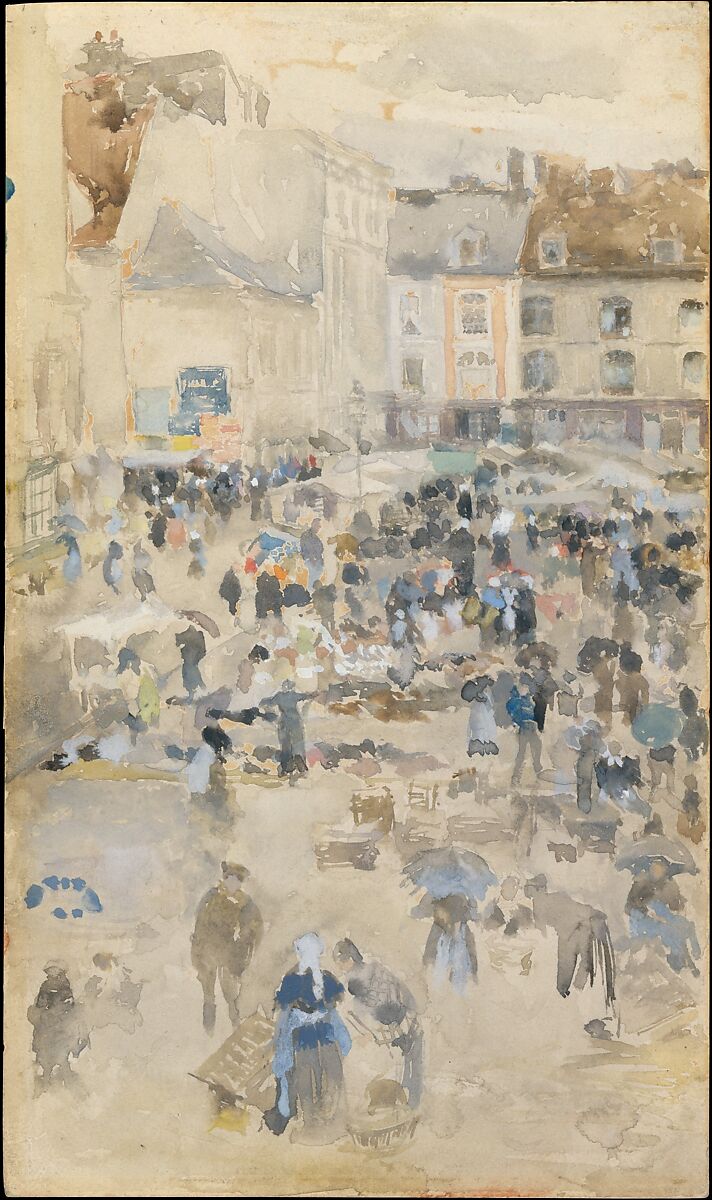 This artwork is meant to be viewed from right to left. Scroll left to view more.